Seven years ago, I married the love of my life.
I vividly remember readying myself in the bride's room of the chapel at my parent's Presbyterian church - repeatedly adjusting my veil as I eagerly counted down the minutes until I officially became "Mrs. Pollock." So, I was a bit surprised when our pastor, Dan Shields, who had come to pray with me before the ceremony, commented that I was perhaps the calmest bride-to-be he had ever counseled.
Funny. It hadn't even occurred to me to be nervous. I knew beyond a shadow of a doubt that I was making the right decision in the man I was marrying. In all honesty, I likely knew about ten months earlier - only two or so months into our dating relationship. So, no - nerves were definitely not on my radar.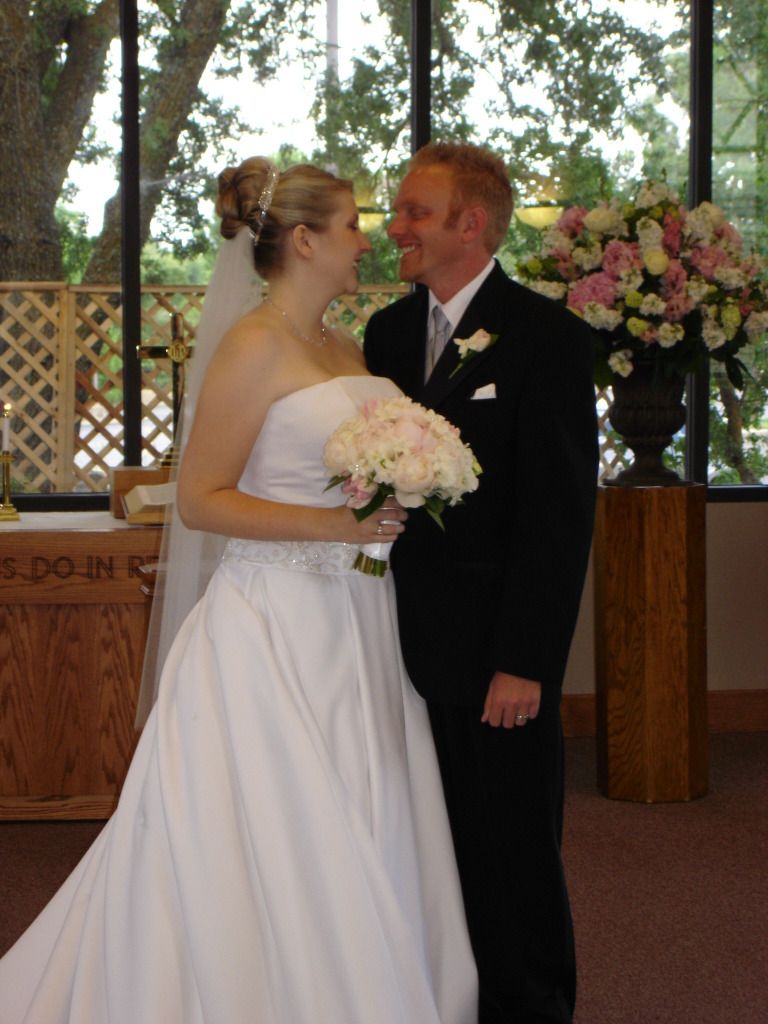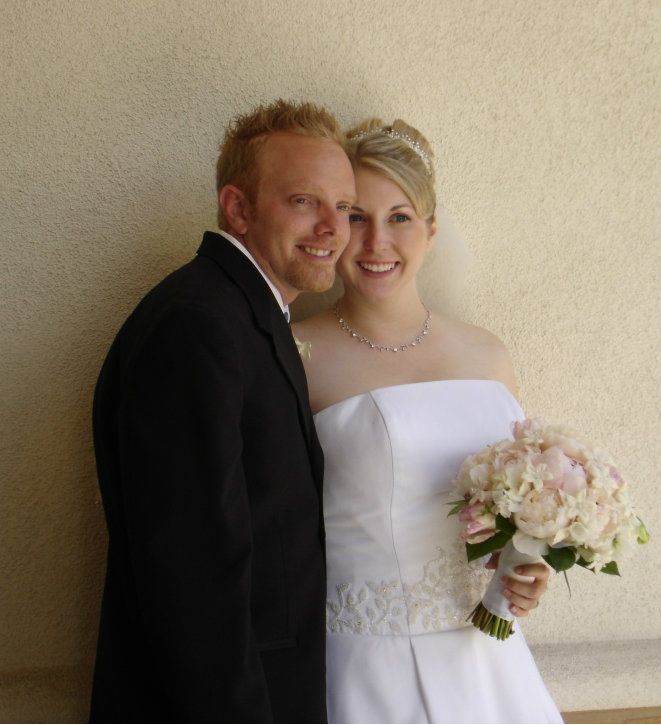 While I wasn't nervous, I was giddy - giddy to begin our married life together. And seven years later, Will still makes me giddy. Giddy when I know we have a rare kid-free date night approaching...giddy to explore new places, restaurants and cities with my best friend...and giddy to take on new phases of life side by side. For better or for worse, through richer and poorer, in sickness and in health...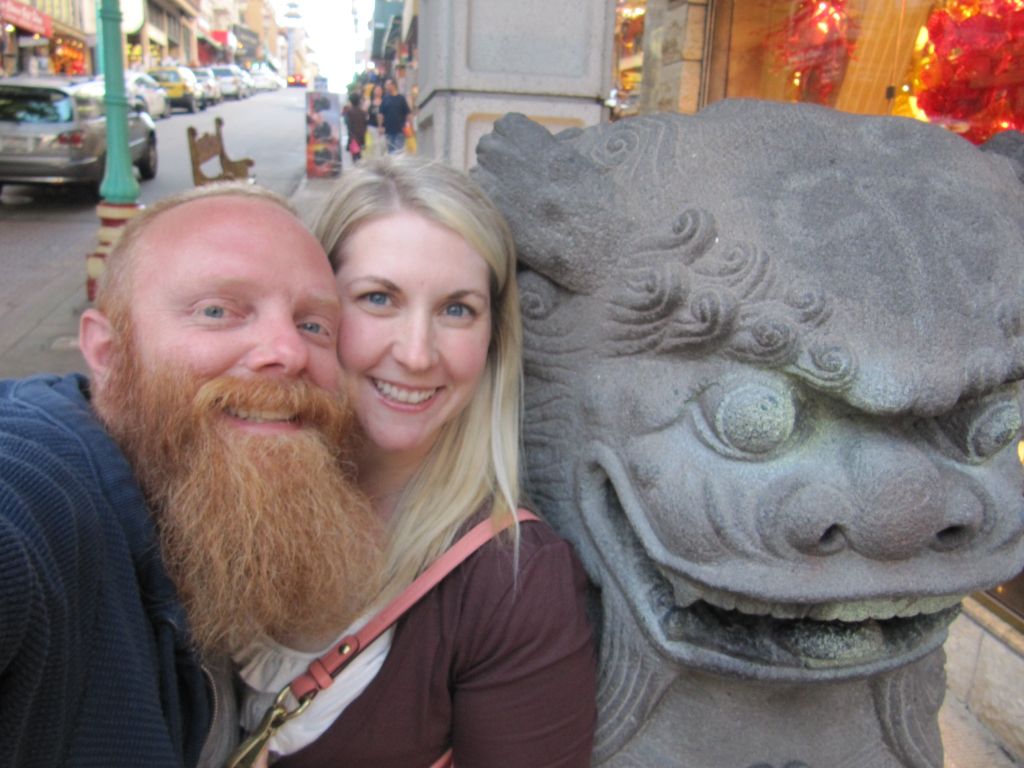 I have mentioned before that my husband, Will, is not much of a dessert guy. For him, there are only a handful of items on the dessert menu that even warrant a second glance - namely cheesecake, brownies and cannoli. When Will and I were first married, we used to drive nearly a half hour just to get freshly piped cannoli from our favorite Italian deli. Well, that deli has long since closed and our crazy lives as parents rarely allow for craving-induced travel. So, when I stumbled upon a recipe for a pie inspired by a cannoli, I knew I had to make a version of it for my sweetheart - Holy Cannoli! 7th Anniversary Pie.
I began by preparing the chocolate pie crust, working cubes of cold butter into the flour, powdered sugar, cocoa powder and salt. I added egg yolks and vanilla extract, kneading the dough until it came together in a sticky chocolate mass. Then, using my fingertips, I pressed the dough into an even layer in the bottom of a greased and floured pie dish.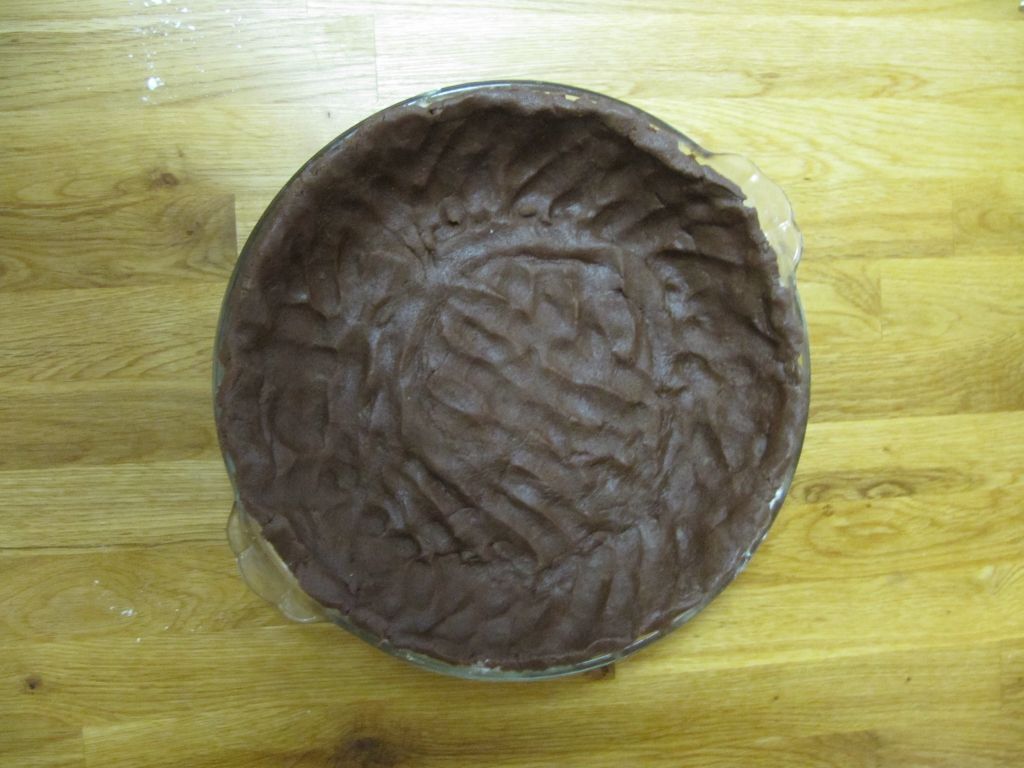 While the crust chilled, I prepared the cannoli filling, using ricotta that had been drained overnight in cheesecloth. To the cheese, I added more powdered sugar, grated in a small amount of orange zest for brightness and stirred in a couple of handfuls of mini chocolate chips. After all, Will's favorite cannoli are those dipped in chocolate.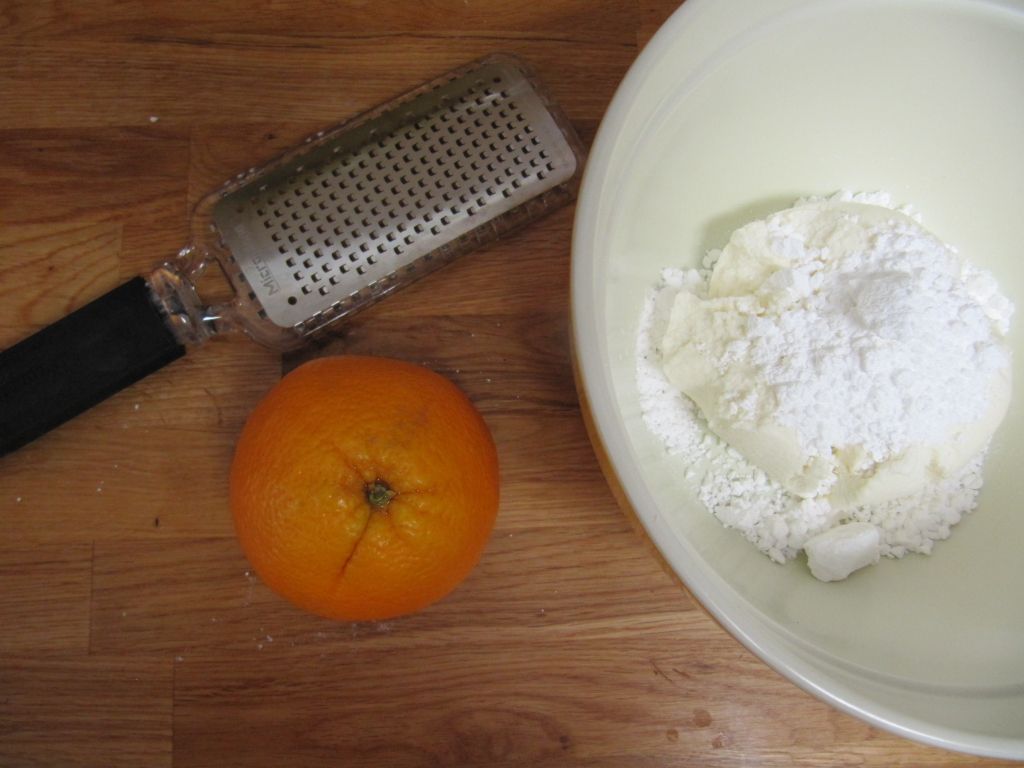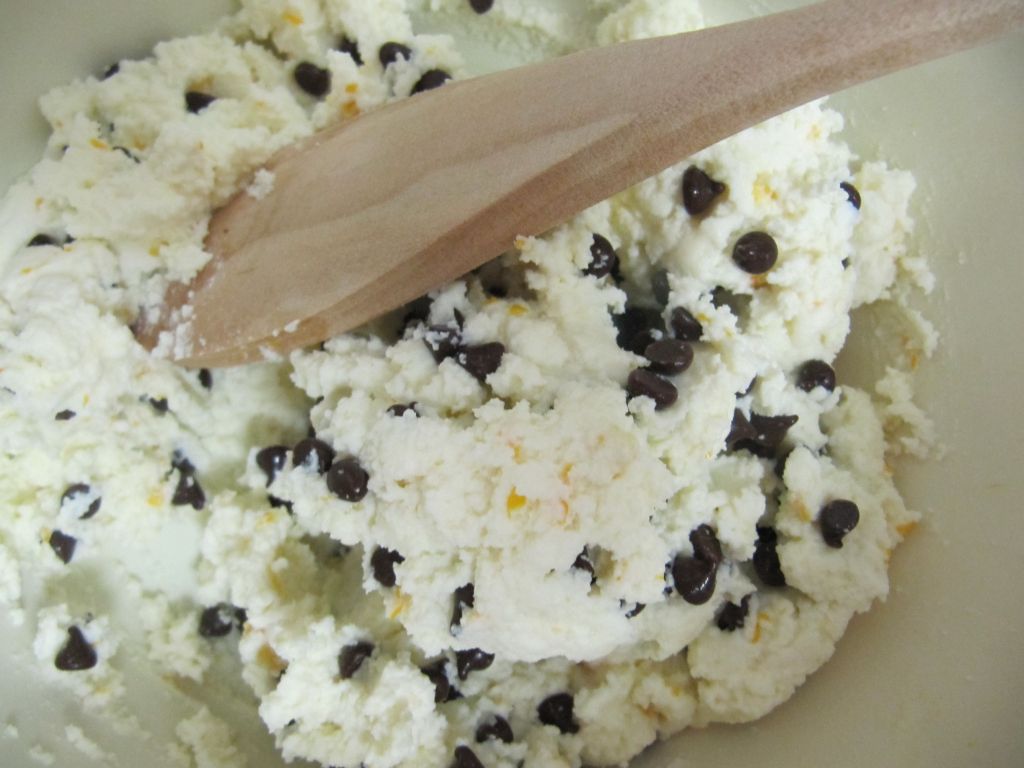 In a separate bowl, I whisked heavy cream and powdered sugar until it came together in an icing-like consistency. Using a spatula, I gently folded the icing into the ricotta mixture.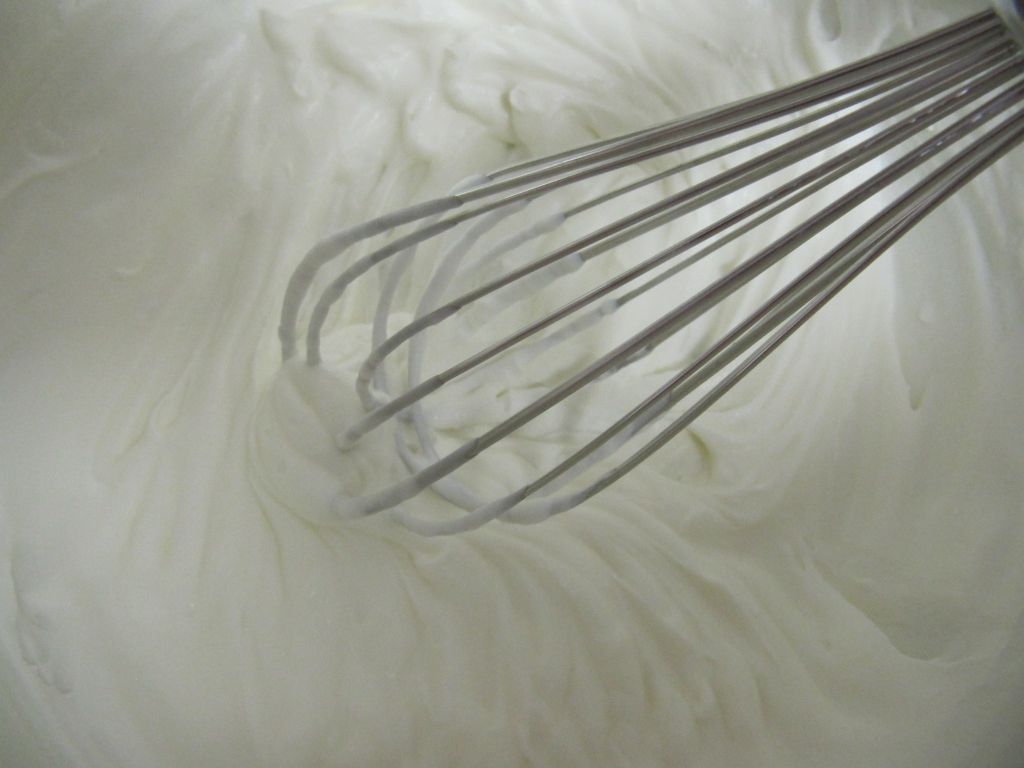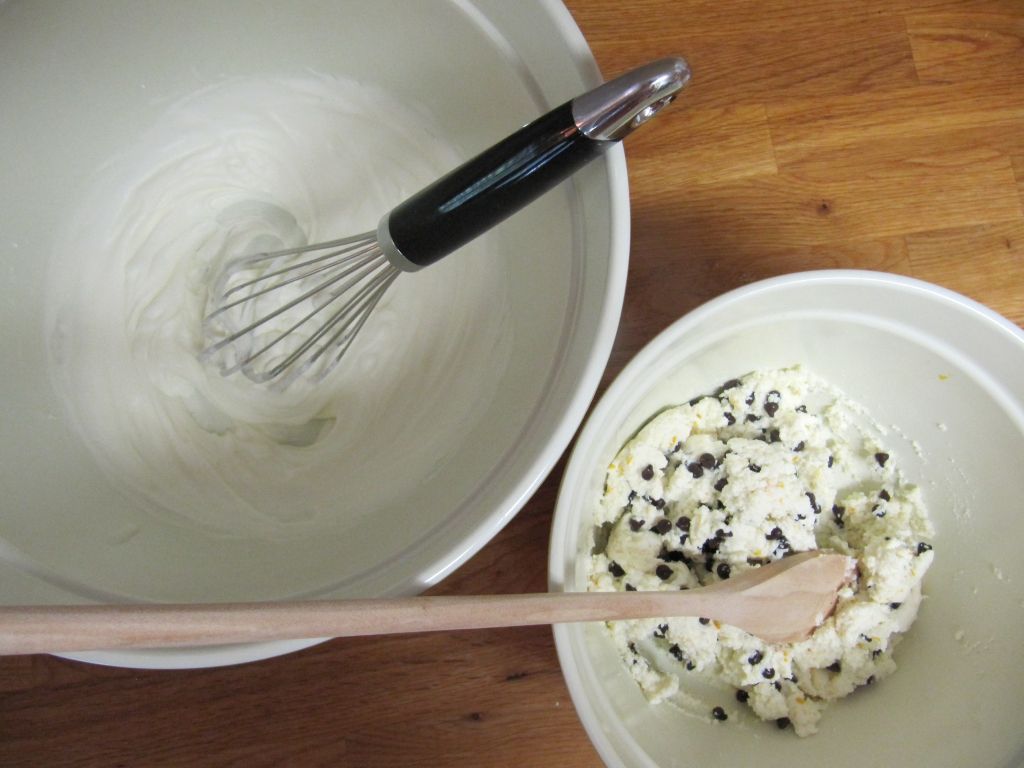 Removing the cooled crust from the fridge, I pricked the bottom with a fork, lined it with foil and used dried beans as weights. Halfway through the blind baking, I removed the beans and wrapped the exposed pie edges in foil to keep them from burning.
To add texture to the top of the pie, I finely chopped a handful of pistachios (another of Will's favorites) and tossed them with the remaining chocolate chips.
Finally, for the layering. I slathered the cooled, baked crust with a rich, thick layer of ricotta cannoli filling and sprinkled the entire bowlful of nuts and chocolate over the top. Cannoli heaven!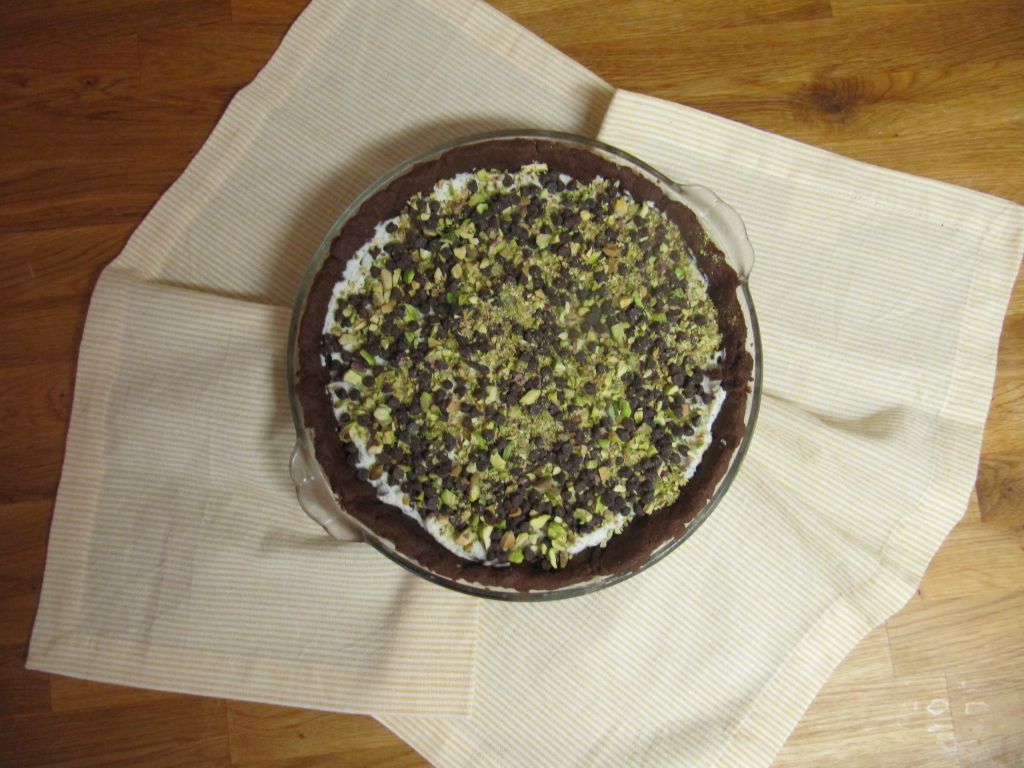 I am so blessed that God has given me such a wonderful partner, husband, best friend and father to my children. When so many couples around us are experiencing their version of the seven year itch, I wake up every morning confident in the life and love that we have cultivated together. Through it all -
the births and deaths, successes and disappointments, train rides and tantrums, beards and pie blogs - I am so lucky to have my best friend by my side.
Happy 7th anniversary, baby!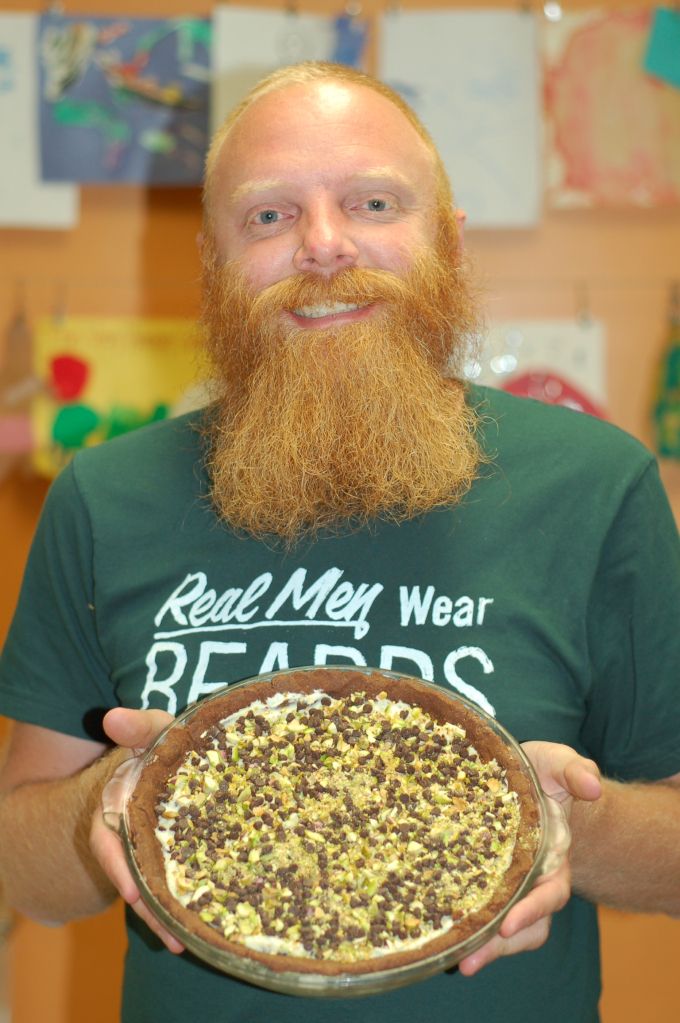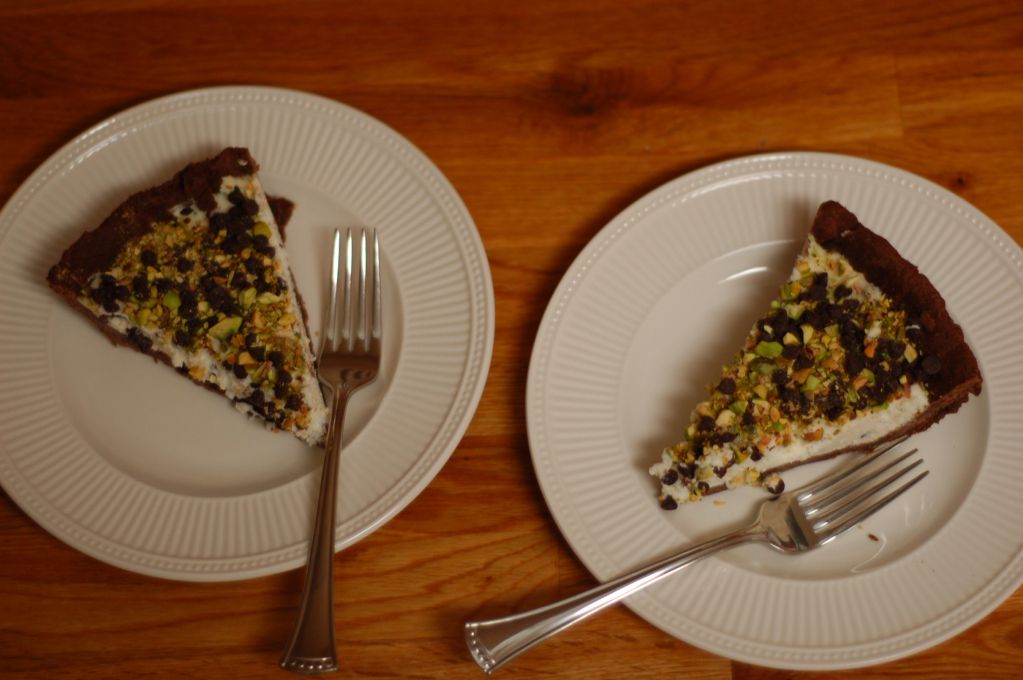 "I cannoli love you."