My sister-in-law, better known in our family as Aunt Sierra, is the single most thoughtful, big-hearted person I know. She gifts lavishly and best expresses love through a carefully honed art of giving.
My family and I have been the lucky recipients of many of Aunt Sierra's generous gifts throughout the years.
From Sierra, I have received some of the most beautiful keepsakes, including a necklace with three delicate hearts - each representing one of my children, a personalized Christmas ornament with all five of our names - gifted after the birth of our daughter, and a custom painting of our first home that hangs proudly in the entry of our new place. These gifts have become part of the fabric of our family and are treasured as such. However, the best holiday surprise was, undoubtedly, the year Sierra had matching Bake Somebody Happy t-shirts made for every member of the extended family to wear on Christmas morning!
Sierra plans up to a year ahead in her gift giving,
mindfully selecting the perfect present for each and every person on her list. Because she only ventures into our neck of the woods a couple of times a year, Sierra prepares birthday gifts for her nieces and nephews months in advance. (This is particularly exciting when you are a young one with a birthday in the somewhat distant future.) But, one of my very favorite memories of Sierra was the year she
sneakily brought all the makings for jewelry crafting so that my boys could make their own Christmas treasures to put under the tree for me!
Indeed, her love of gifting had even extended to helping others find the perfect gift.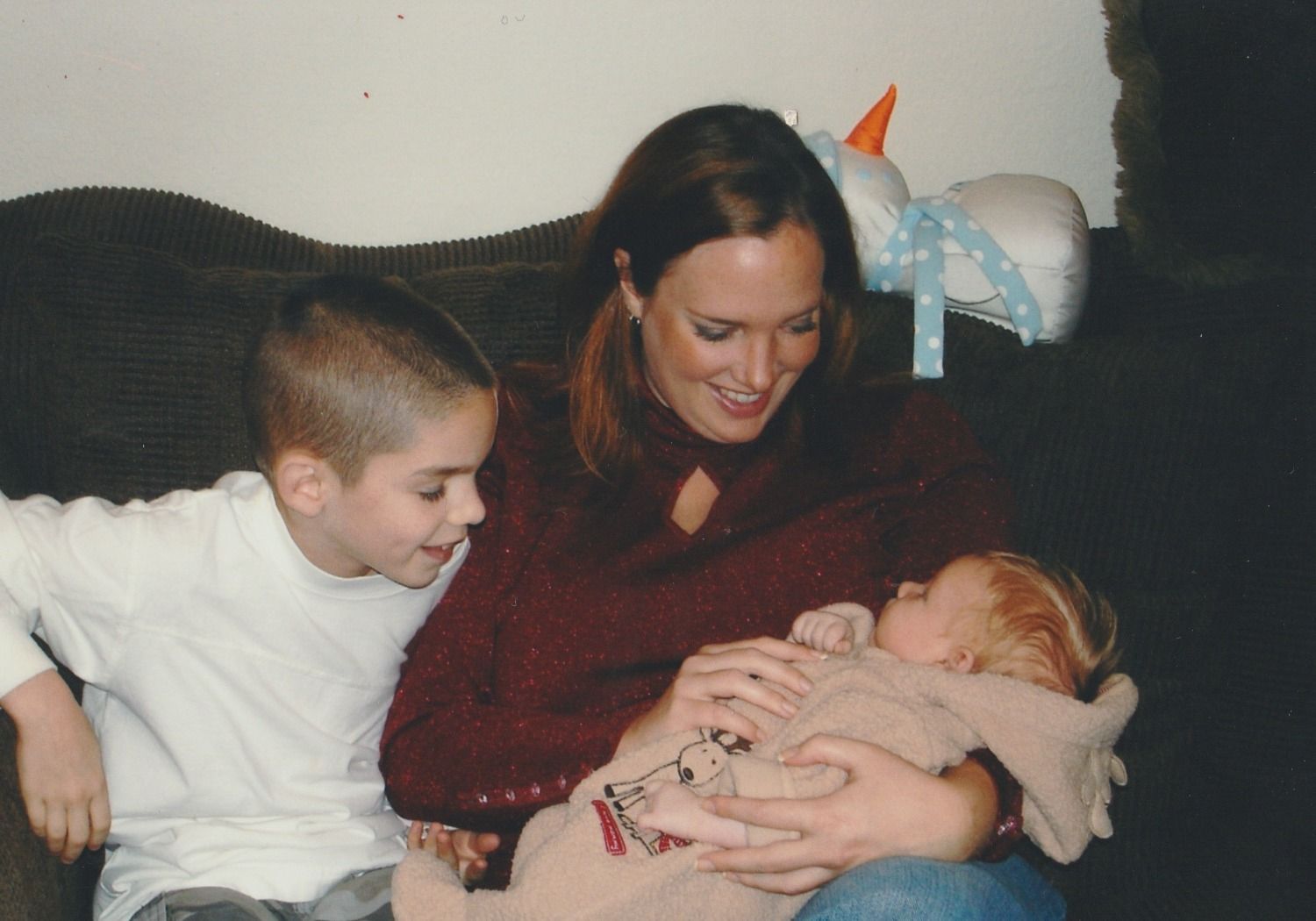 Sierra is others focused in so many aspects of her life - as a mother, wife, and, perhaps most notably, in her job as a 911 dispatcher. I don't know about you, but I find that I struggle to remain calm even during the many minor "emergencies" that arise in a home filled with active, little people - papercuts, bloody noses, and the like. But, Sierra diligently works nights, answering calls from people in their very worst moments, and somehow manages to bring order and compassion in the midst of their trauma.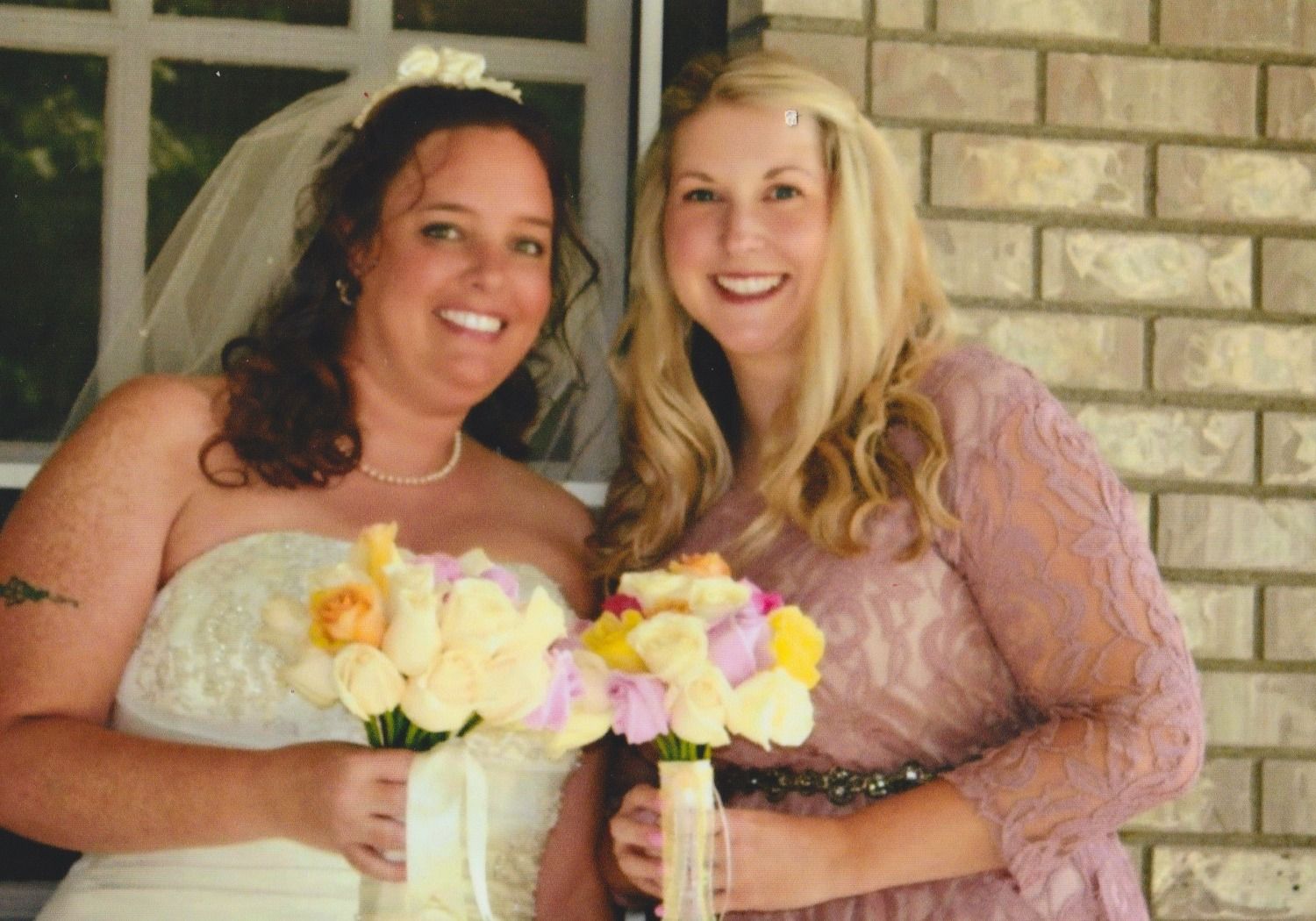 So, how exactly does one attempt to out-gift the very best of the gift givers? The only way I know how - with pie, of course! Here's to topping her gift list this year with Aunt Sierra's "We Wish We Had S'more of You" S'mores Pie.
Because, speaking for my family, I know one thing for sure - we all wish we had some more Aunt Sierra in our lives.

I began Sierra's pie with the foundation of any good s'mores - the graham cracker base. However, this was not my traditional graham cracker crust. This time around, I combined butter, sugar, egg, vanilla, baking powder, salt, flour, and graham cracker crumbs in my stand mixer to create an almost cookie dough-like consistency. I then pressed half of the sticky dough up the sides of the pie tin, making sure to reserve plenty for the crumbly graham garnish, and baked the crust until golden.
Then for the rich, fudgey filling. I brought even more butter and sugar, milk chocolate chips, cocoa powder, and evaporated milk to a gentle boil before removing the pot from the heat to add in vanilla extract. Once combined and cooled, I poured the thick, chocolatey filling into the graham pie shell and placed it into the refrigerator to set.
Finally, for the star of the show - the marshmallow topping! After all, nothing says s'mores better than sticky, perfectly charred marshmallows. I arranged the top of the pie in a mosaic of mini marshmallows, the remaining bits of graham cracker crumble, and bite-sized sections of Hershey's bar. And then for the really fun (and a little bit scary) part - taking a blow torch to all of those marshmallows!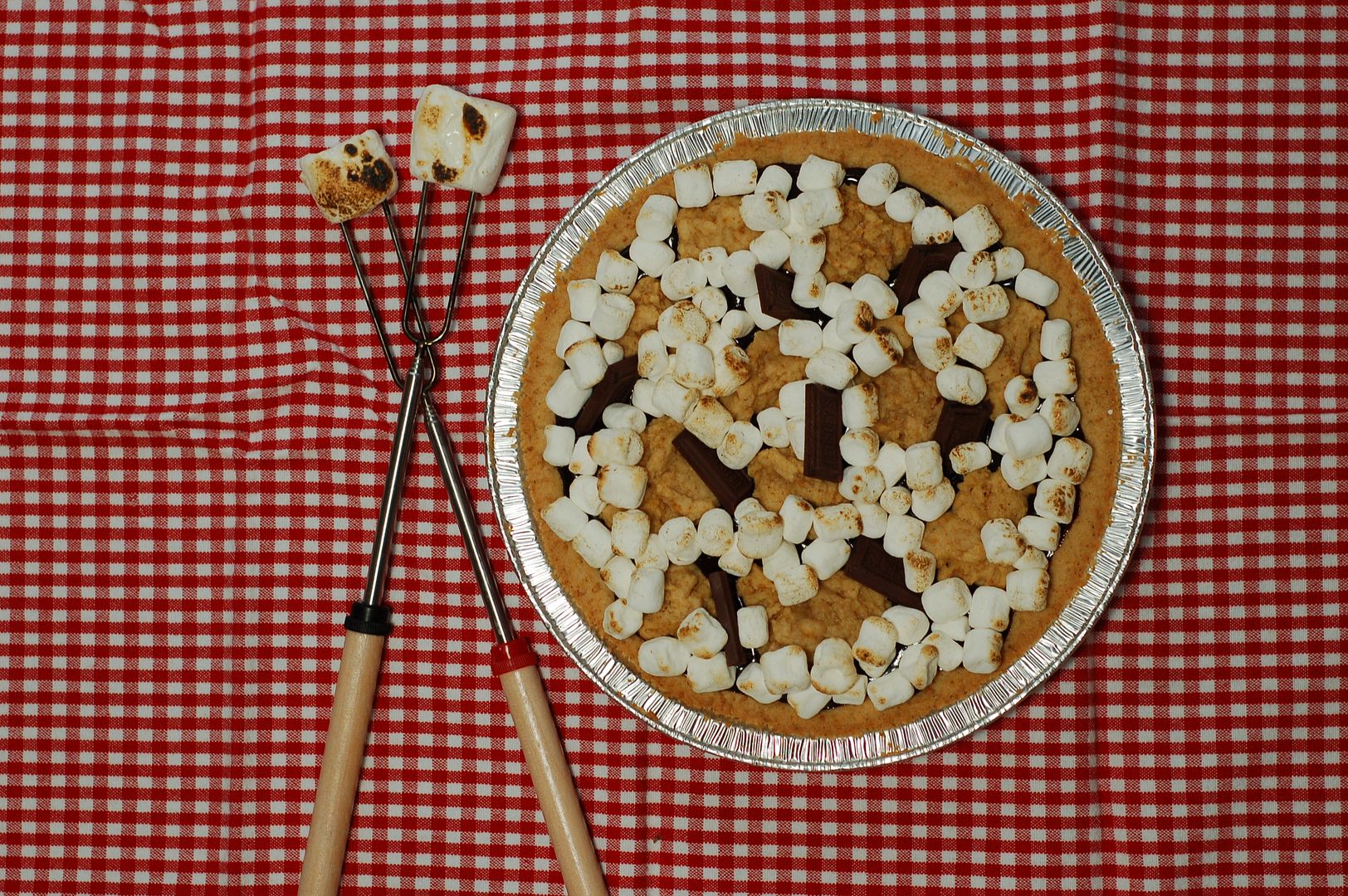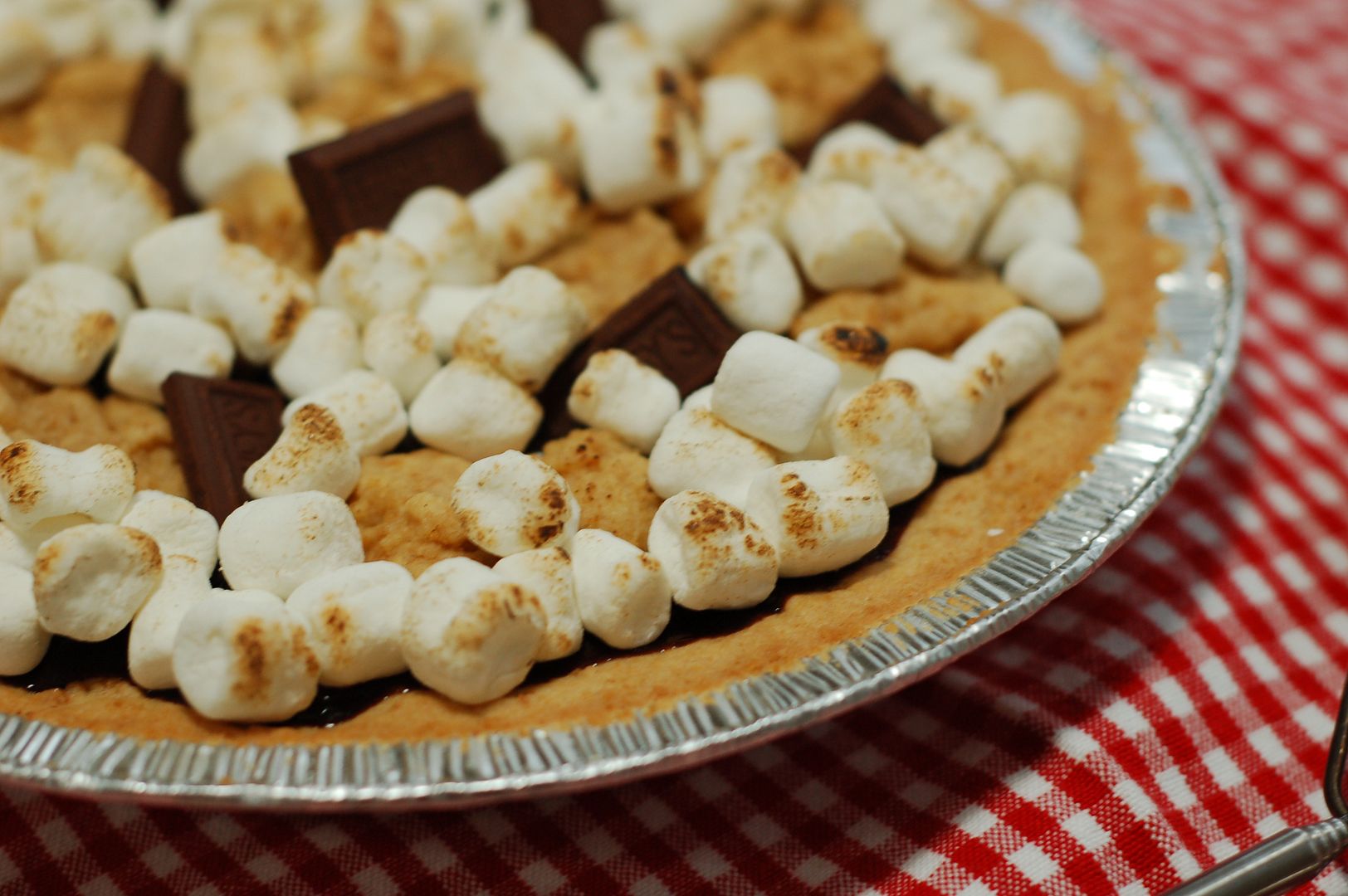 When I married Will nearly fifteen years ago, I knew Sierra to be a caring sister, wife, and mother. I could not have known at that time the attentive aunt and sister-in-law she would become. I have truly enjoyed being part of Sierra's family and sharing memories ranging from Black Friday shopping to standing proudly by her side as a bridesmaid. When it comes down to it, just having Aunt Sierra in our lives really is the best gift of all.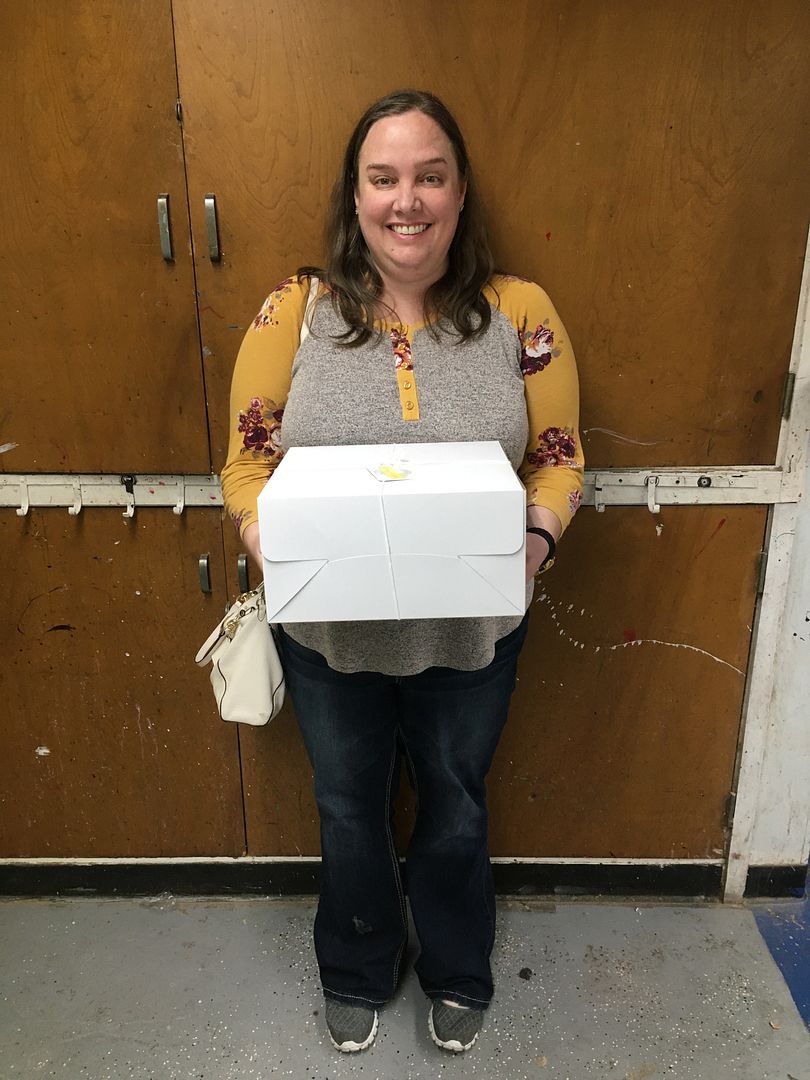 "Watch the sunrise at least once a year, put a lot of marshmallows in your hot chocolate, lie on your back and look at the stars, never buy a coffee table you can't put your feet on, never pass up a chance to jump on a trampoline, don't overlook life's small joys while searching for the big ones."
- H. Jackson Brown, Jr.