Nearly three years ago, as Will and I began mulling over the idea of welcoming another little person into our family, we knew the eventual outgrowing of our beloved first home would be one of the inevitable growing pains. The little green house on Quanah Way that Will and I had purchased just three months after our wedding had been the perfect home for our family of four -1200 square feet, three bedrooms, full of character and filled with nearly 11 years of memories.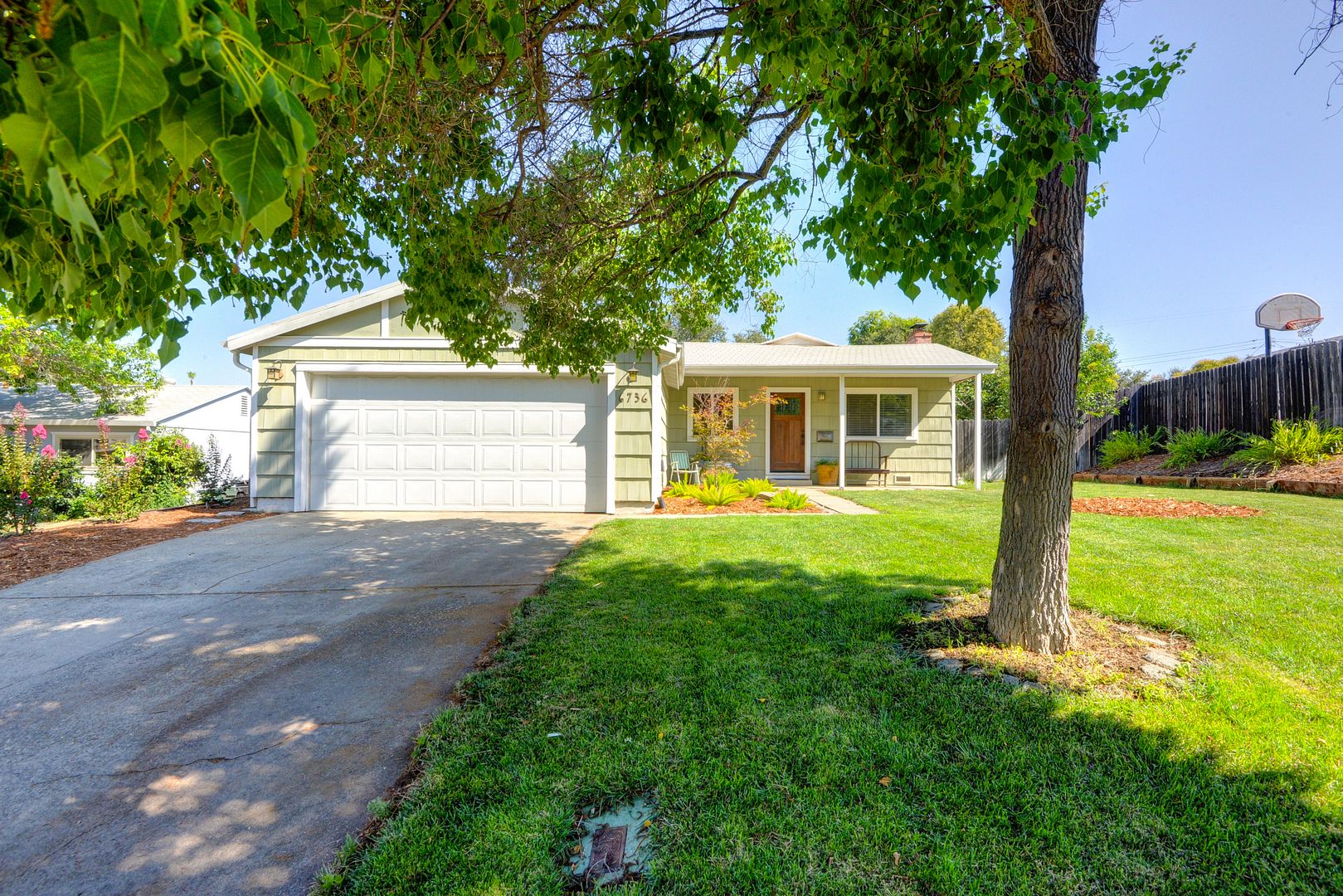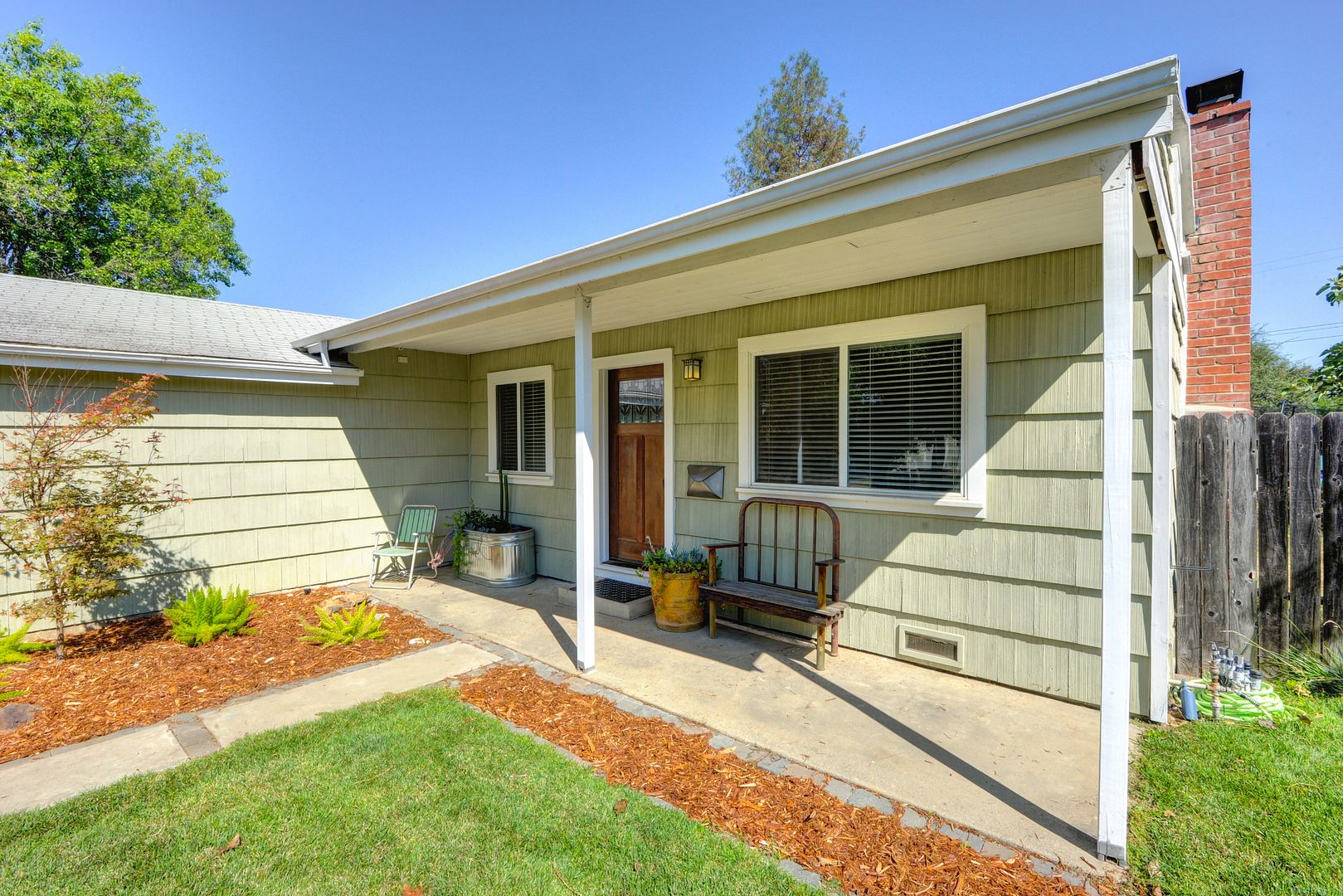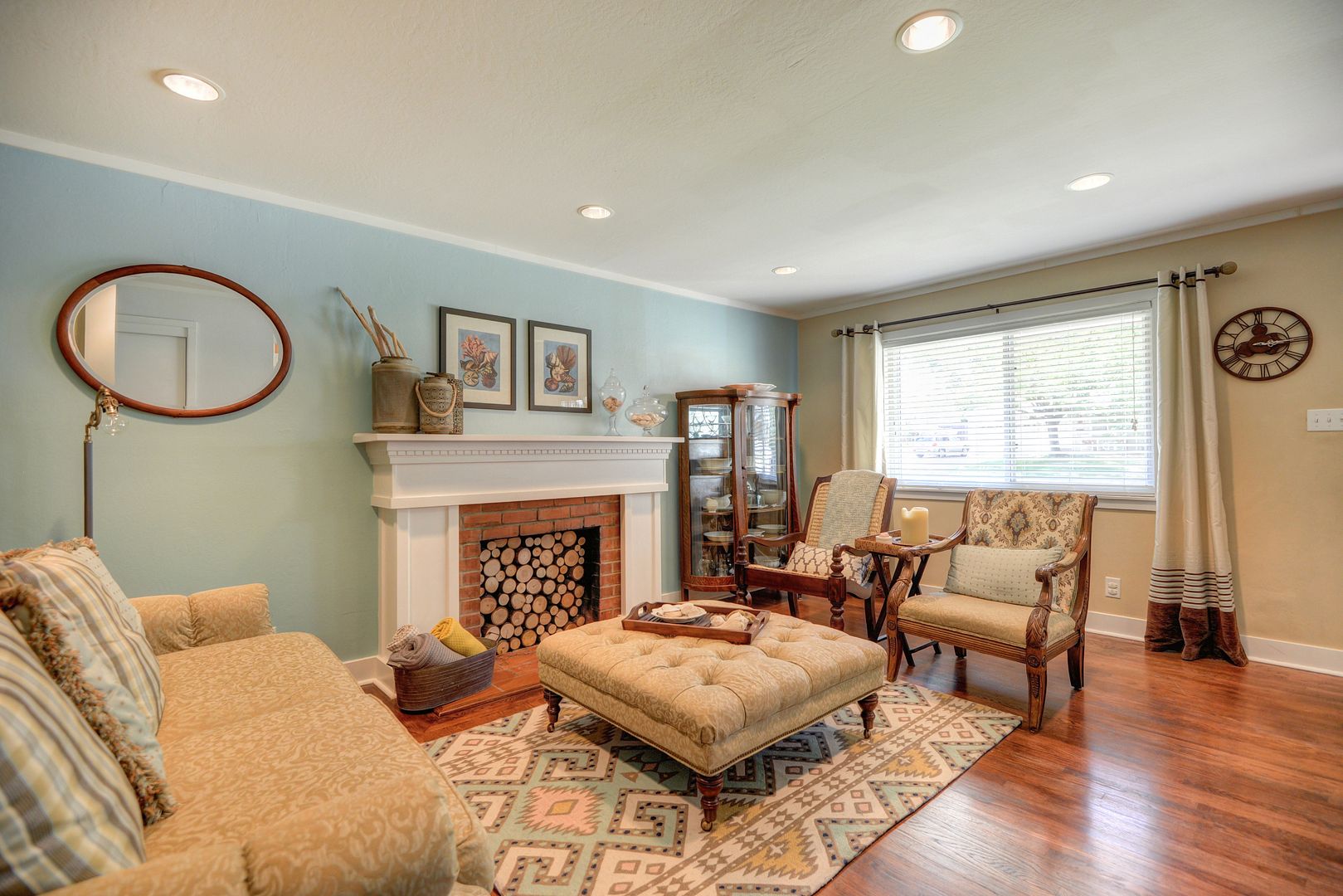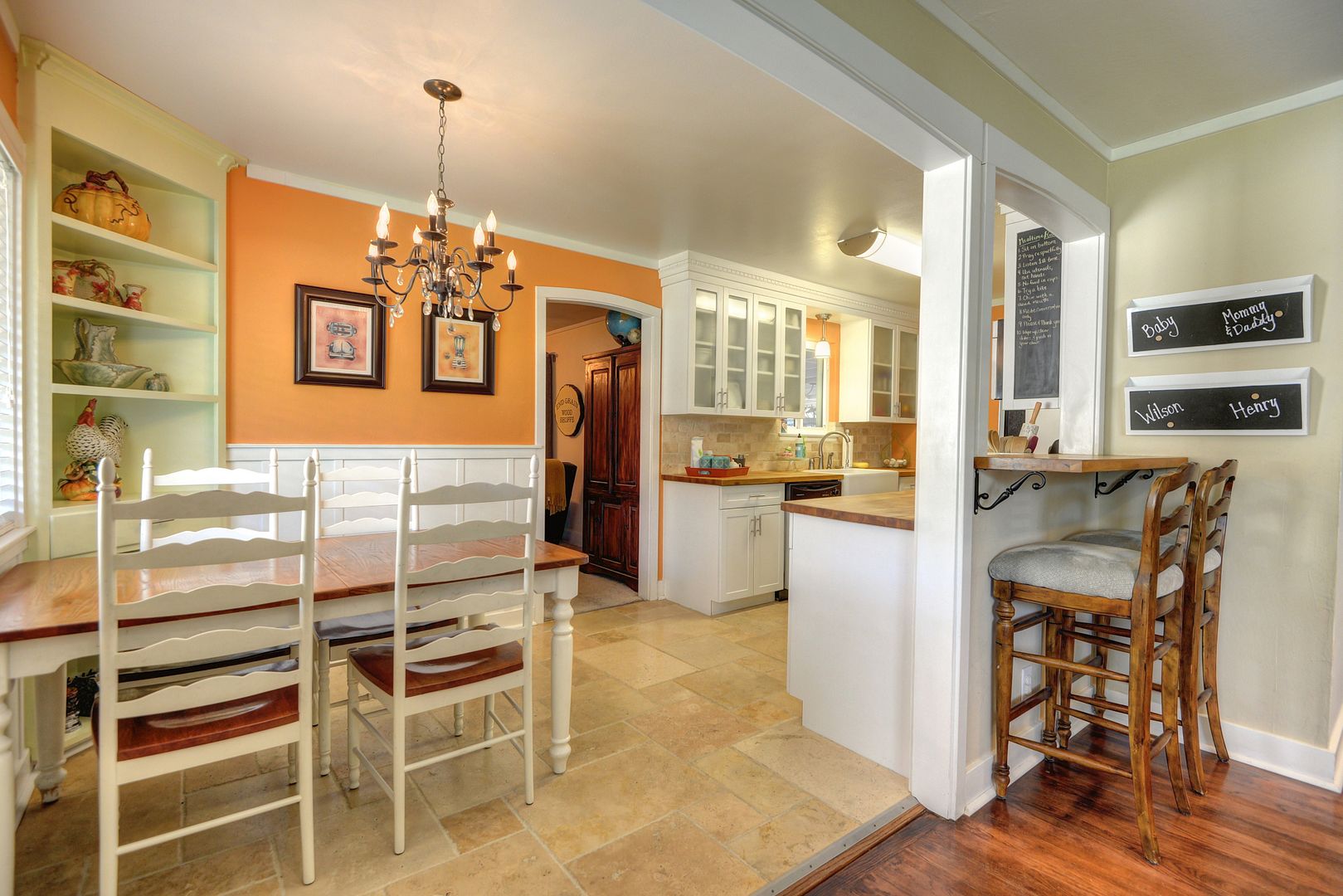 Our realtor, Lyman (who had assisted us in purchasing our first home over a decade before), was actually one of the first people to know that we were expecting our third child. Before we had even shared the exciting news with our boys, Will and I met with Lyman to review our "dream home" wishlist: at least four bedrooms, a spacious woodshop for Will to run his side business from, an acre of land and that totally intangible "something special."
Of course, Will and I had different priorities when it came to house hunting. While I longed for a individual space for each of our kiddos to grow into, a large kitchen and/or dining room with space for a big family table (and plenty of counterspace for rolling out pie dough), a spacious indoor laundry area and lots to explore outdoors for the boys, Will was much more focused on making a good financial investment. Well, that and privacy - he has always joked about wanting to be able to walk out in the front yard naked...not that I would ever let him.
So began our search. Because we weren't in any hurry to purchase a home initially, we eagerly saw a bit of everything in our target area and price range. But, I soon realized that I fall in love with homes rather quickly - picturing who would sleep where and dreaming of the perfect spot for the Christmas tree. Looking back, I think there were nearly ten homes I was ready to make an offer on. Thankfully, my husband moves a bit slower and we quickly settled into our respective roles of the dreamer and the realist.
So the beautifully redone (although pricey) 1920's house just down the street from my own childhood home was a no go. As was the completely impractical Victorian farmhouse (without central heating and air) within walking distance from the boys' school. And the remodeled two story with the beautiful kitchen and wrap around porch...on a tiny lot on a very busy street. It had to be out there somewhere...
And then, last December, we found what we thought was the "perfect" home - a ranch house that checked every box and then some: the world's largest woodshop, a huge master, just minutes from the boys' school on nearly two acres - with a creek! After a year and a half of searching, we immediately placed an offer - above asking - and held our breaths. Only to find that the sellers had accepted another offer - for $5,000 less.
The reality of losing the "perfect" home seemed so bleak and discouraging, I wasn't even sure I wanted to continue on in the house hunting adventure. But, Lyman assured us, "there is always another house." And although I couldn't see it at the time, we continued on. Only now, we had a new item on the wish list...a creek.
And, for all my doubt, Lyman was right. There were other houses. There was even another home that we placed an offer in on - with the perfect layout and a sprawling park-like backyard filled with oak trees and multiple gazebos. But, it too was not meant to be.
And then came the text from a girlfriend I had known since junior high. Had I seen the property for sale just down the street from their house? Will and I did a quick check online and found that the home could indeed be the perfect fit for our family, but not necessarily for our wallets, as it was listed well over budget and still needed a lot of work.
But, several days later, with a fair amount of prodding, I was able to convince Will to drive by the property in question. And as we pulled into the drive, we both knew we needed to call Lyman yet again.
The first time we walked in the front door of the blue house tucked down the long, private drive and nestled into the oaks, I think I knew it was the one. But, the moment we set foot in the backyard and saw the expanse of green, with a trickling creek running the entire length of the yard and deer (yes, deer!) grazing in the meadow, I think we all knew.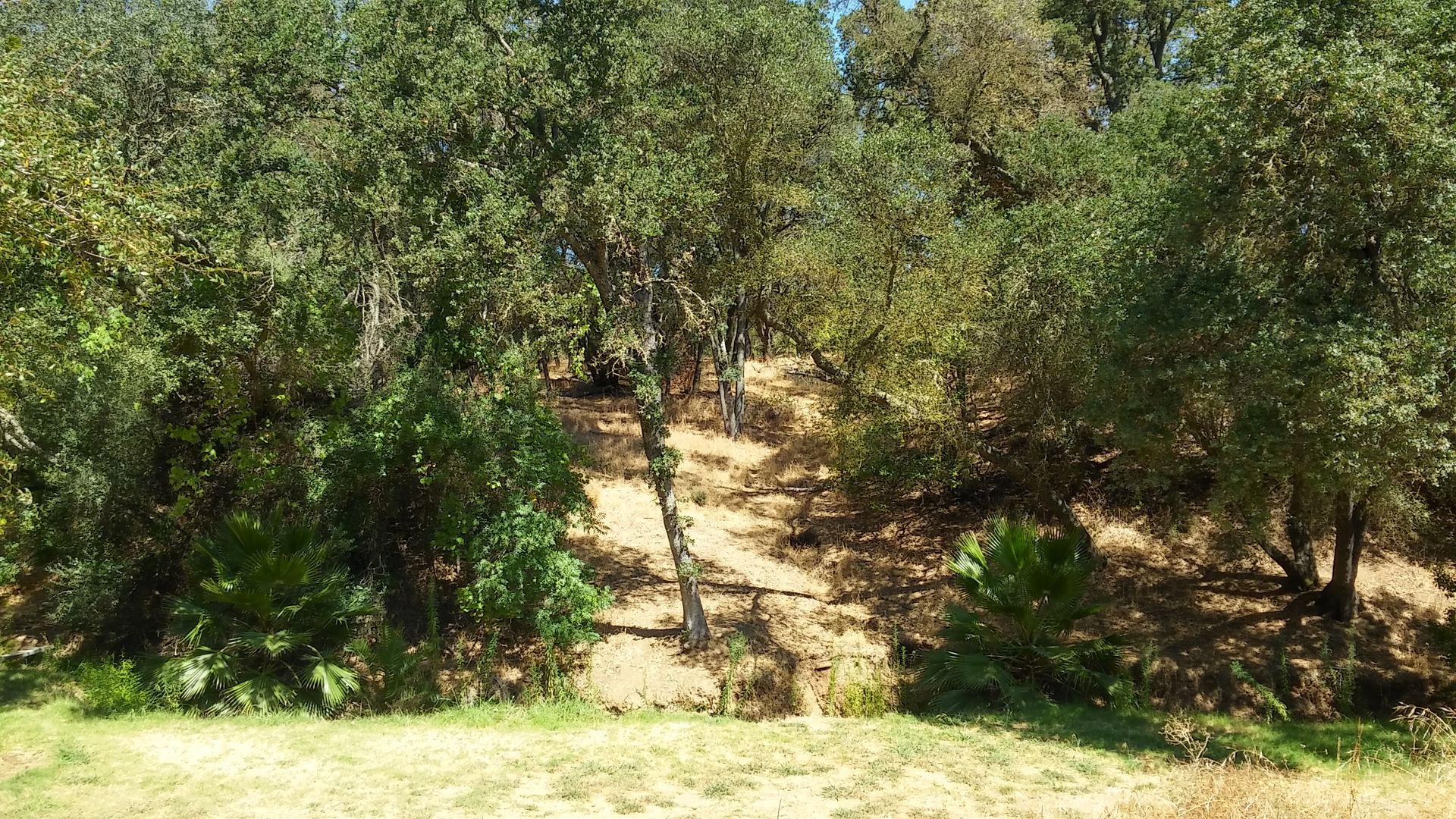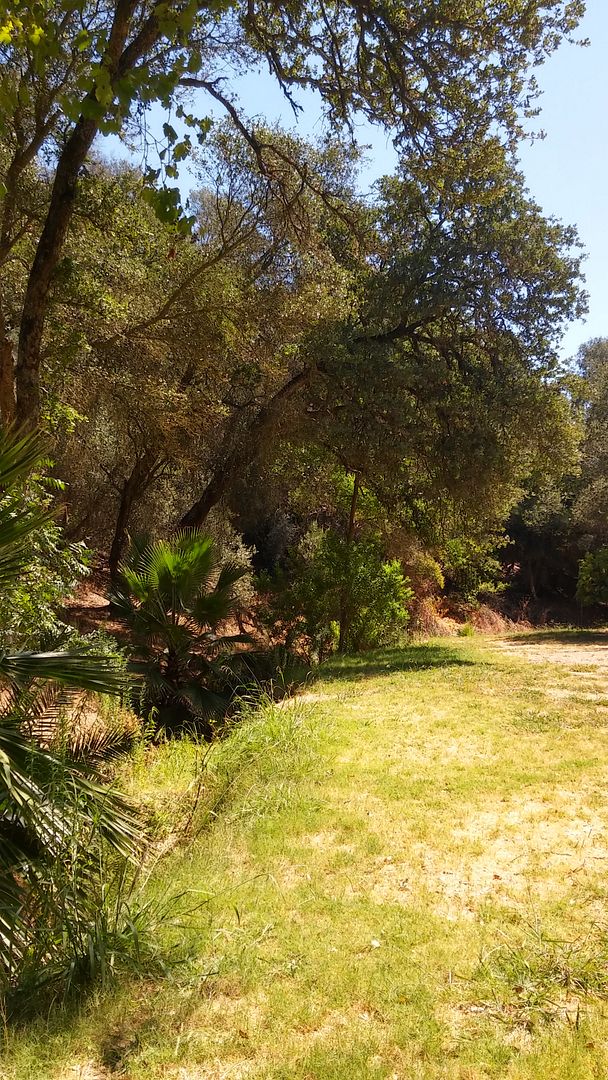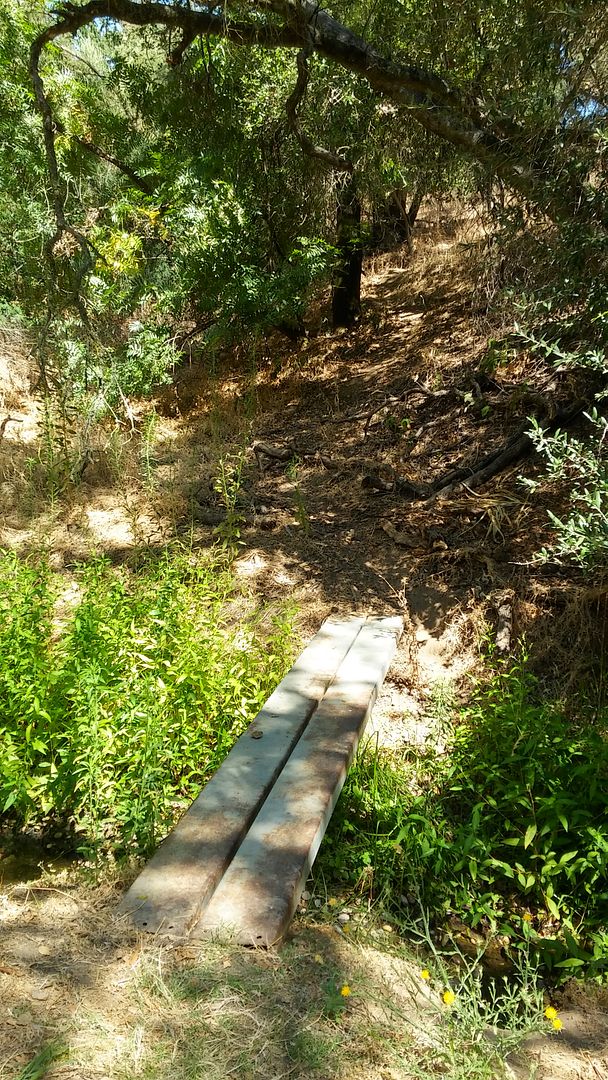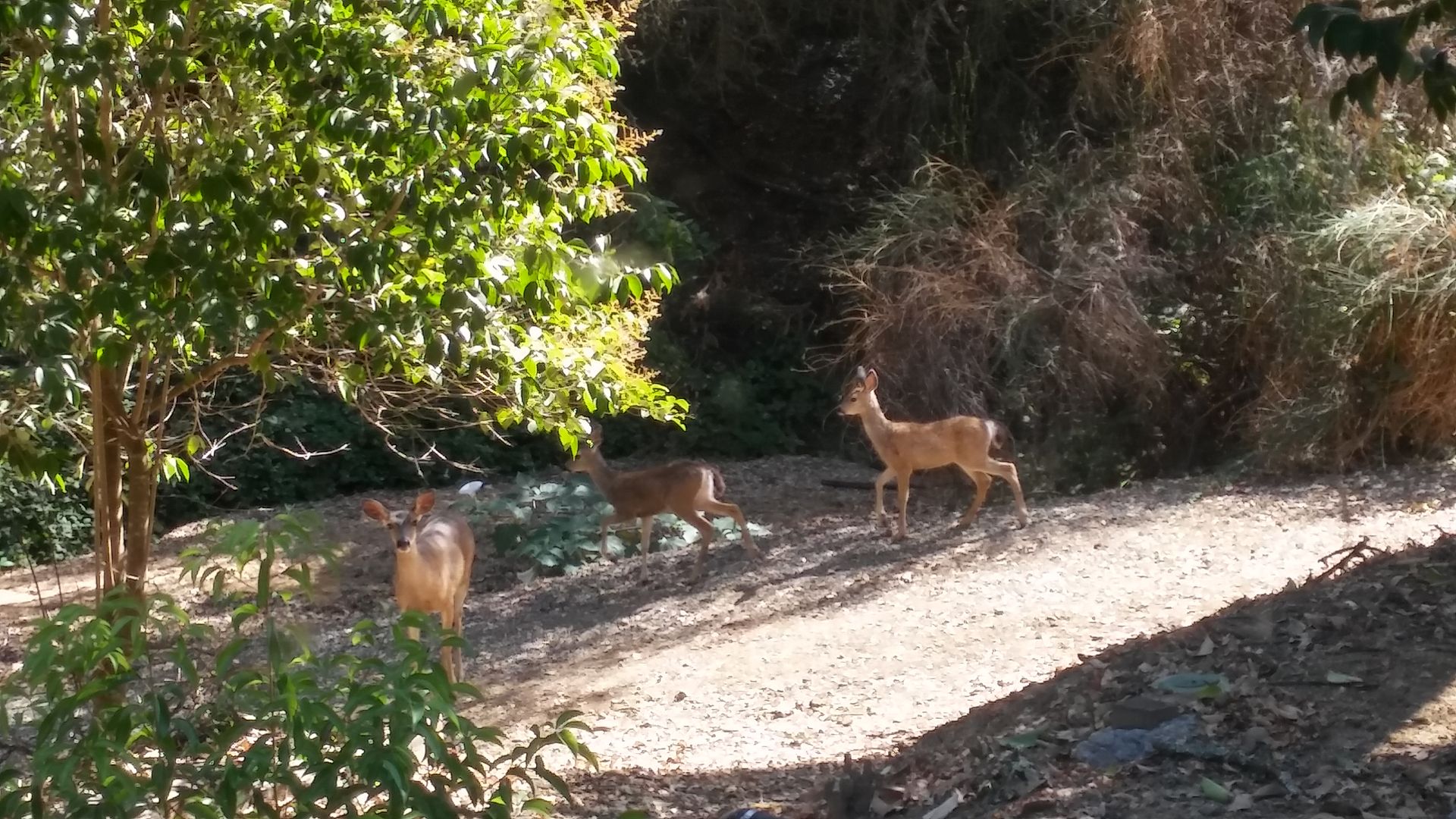 We promptly put in a low offer, crossed our fingers...and almost immediately heard back that they had accepted! We were moving.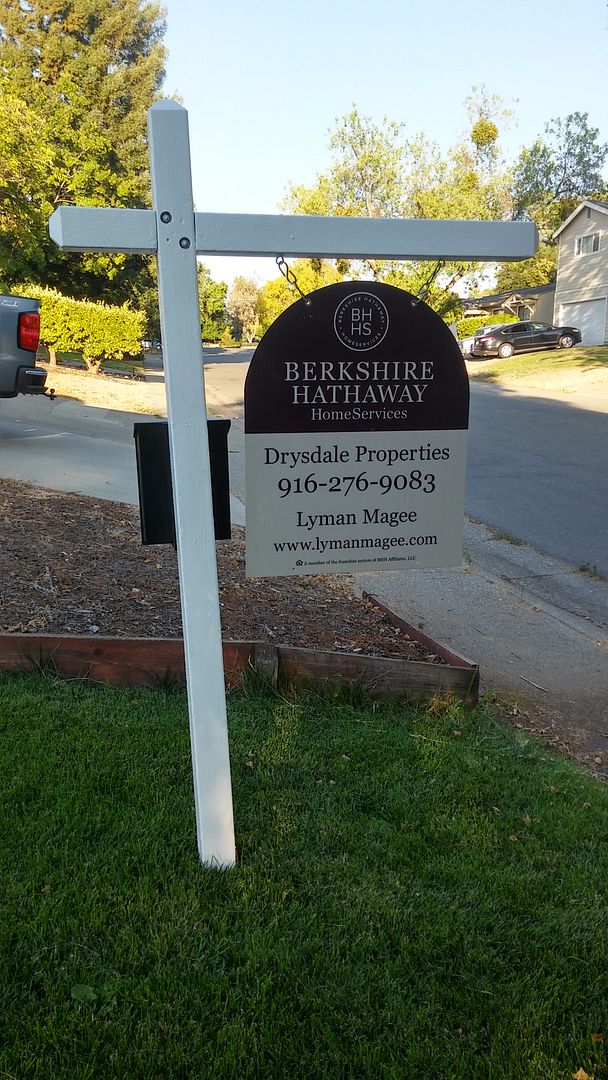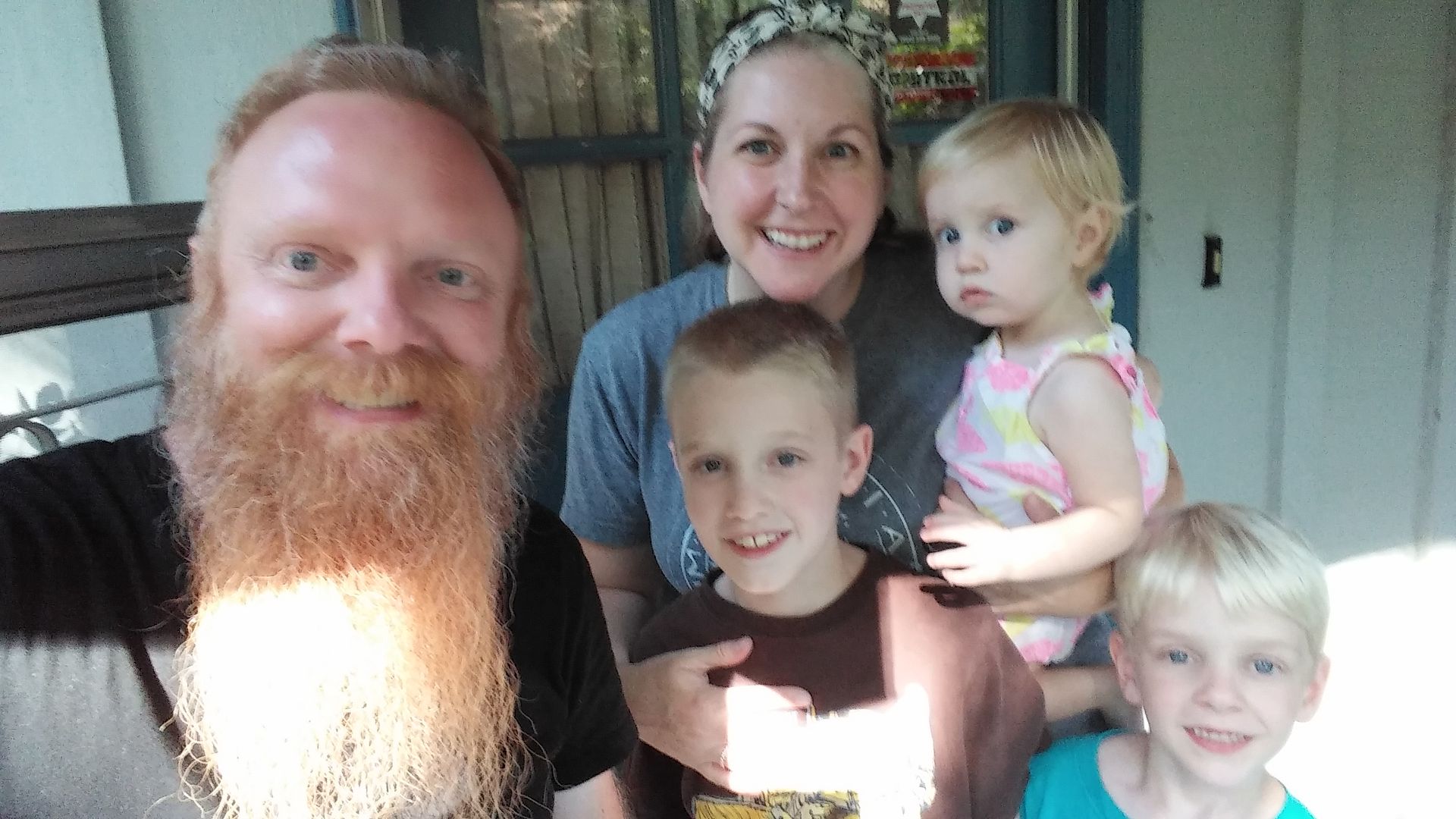 At some point in the house hunting journey, I let it slip that I bake the occasional pie. I joked with Lyman that if and when we actually bought a house, I would bake him a pie, you know - as motivation to not pass us off on another realtor.
Well, now that we are nicely settled in our new home sweet home it's time to fulfill my end of the bargain with one homemade "Thanks for the Keys, Lyman" Key Lime Pie.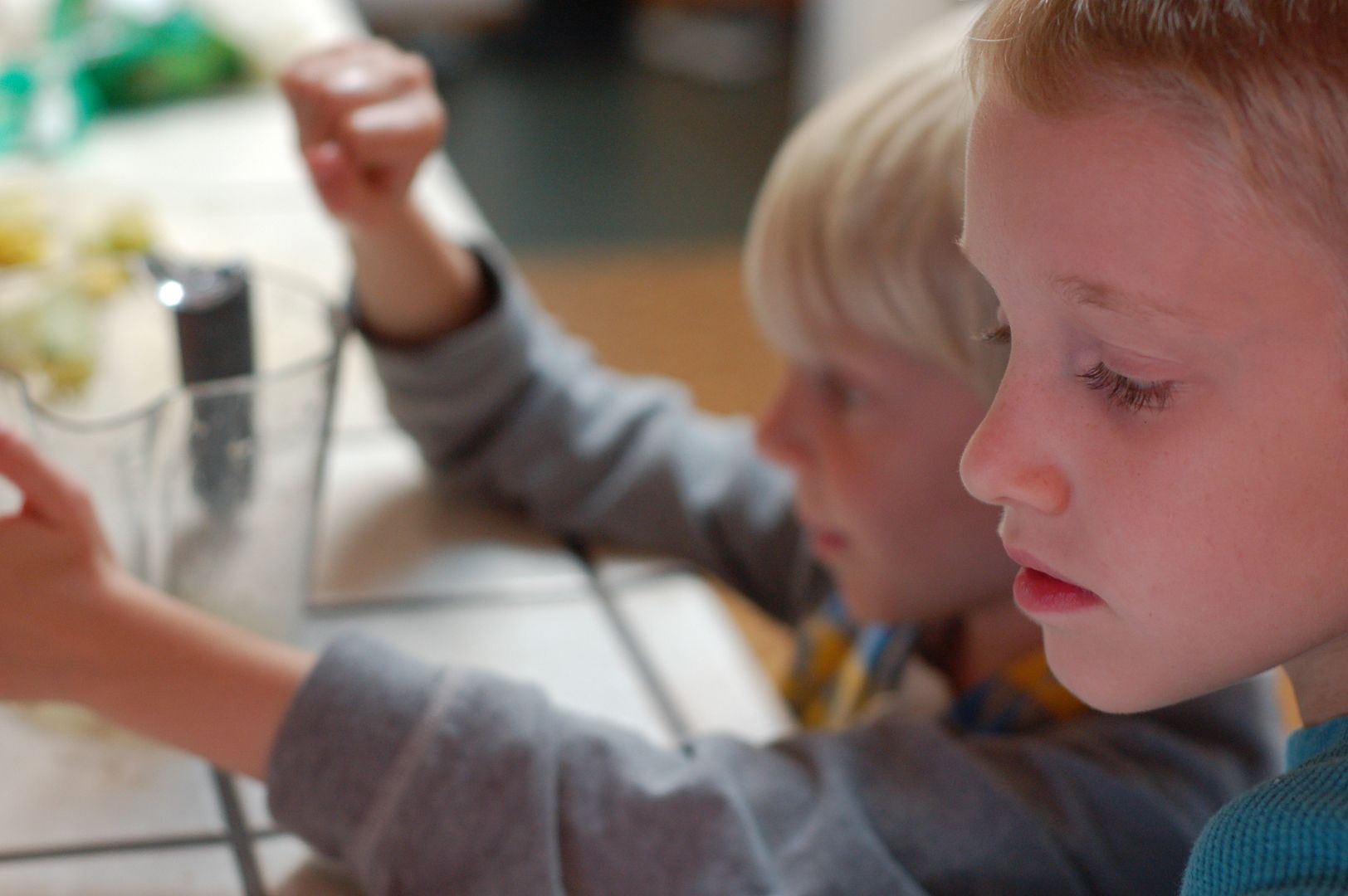 The tricky thing about making a key lime pie is that I am severely allergic to limes (and actually, most citrus fruits). As in, anaphalactic shock allergic. So, I opted to make this pie a family affair and recruited my little sous chefs to help me bake this go around.

We began with a traditional graham cracker crust, pulsing whole graham crackers in the food processor before stirring in a bit of granulated sugar and melted butter. We then firmly pressed the crumbly mixture into the pie tin using the bottom of a juice glass.
While the crust baked and cooled, we set to work on the key lime filling. The boys were instrumental in squeezing the juice from the bowlful of sliced key limes - no small feat when you consider just how many of the petite fruits were needed to reach nearly a cup of juice!
We then whisked in two cans of sweetened condensed milk, sour cream, and the zest of four key limes (grated so lovingly by my husband, as I needed some fresh air at this point) before carefully pouring the filling into the cooled pie shell. After another ten minutes in the oven, it was into the fridge to set overnight.
The next morning, my little pie bakers and I set to beautifying our very first key lime pie with homemade whipped cream piped into starbursts and lime segment garnishes.
After nearly two years of showing us home after home on what we joked were our standing weekly appointments, while navigating us through the ins and outs of three offers, the emotional sale of our first home, and the purchase of "our forever home," I think we can all agree that Lyman has earned his pie fair and square. While he did accompany us to many houses that probably felt like a complete waste of his time - including a care home I am nearly certain was haunted, a Victorian with a large scale marijuana production in the basement, and even a couple of houses that prompted us to say, "Sorry, but we probably don't even need to go inside" - Lyman never once made us feel as though we were anything but his first priority.
Lyman cared for each member of our family and graciously tolerated an awful lot of crazy, loud little boy energy. He was always ready with reassurance in the disappointments and celebration in the triumphs. He is not only our realtor, but our friend, and that is certainly deserving of pie. Thanks for the keys, Lyman! We hope your pie was worth the wait.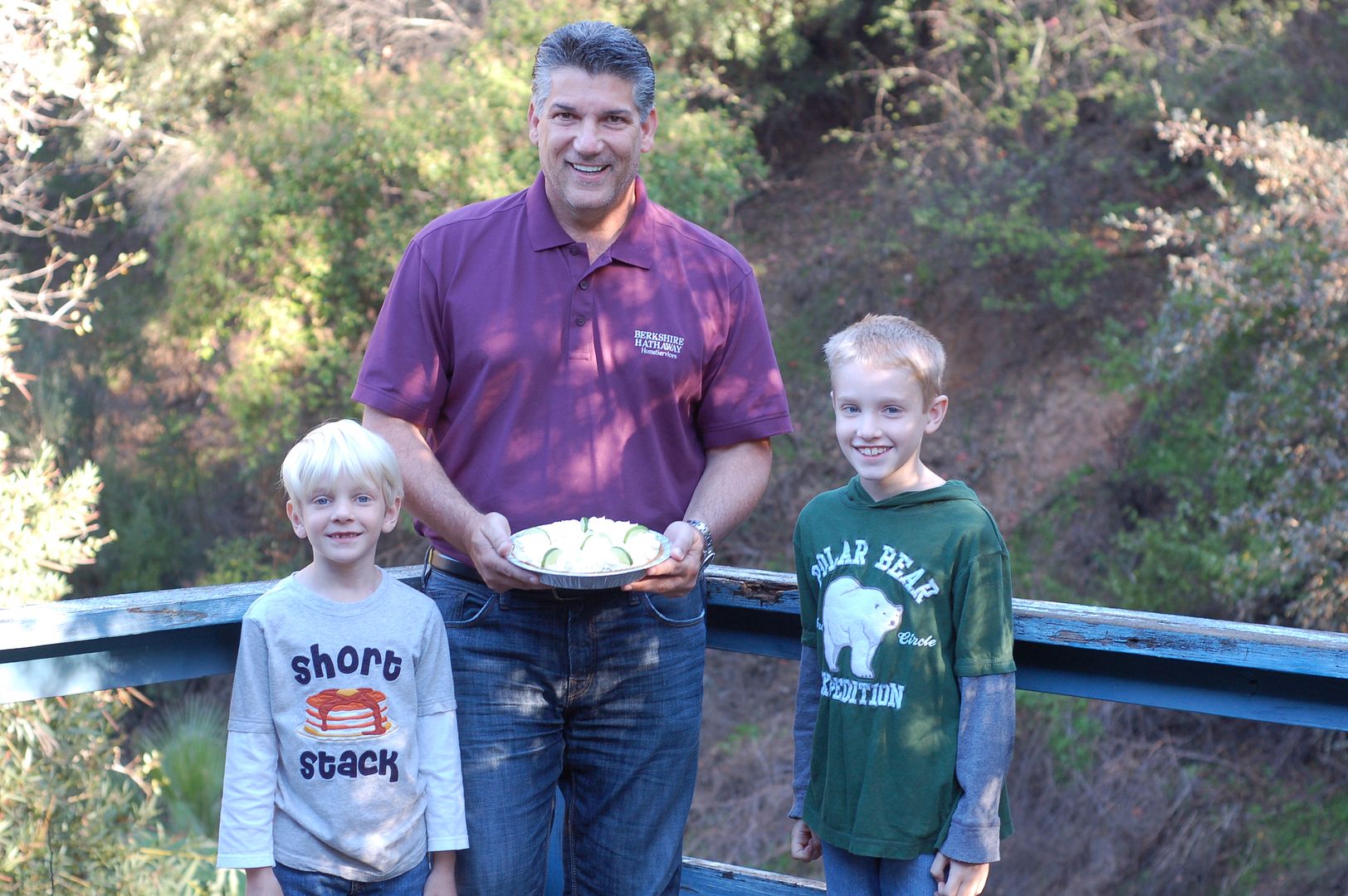 "You know what they say: 'Why sit at a table that doesn't have key lime pie on it if you don't have to?'" - Sloane Crosley
Sloane Crosley
Read more at: http://www.brainyquote.com/quotes/keywords/pie_2.html