Navigating a social life as a grown woman with multiple little ones in tow is tricky. The whole mommy friend game can feel a bit like a rerun of high school, only this time around everyone is
dressed in expensive yoga gear and hawking a variety of direct sales products.
It's challenging to find authentic girlfriends
who truly love you and want the best for you
. But, if through a bit of trial and error, you are lucky enough to find your tribe, it all just effortlessly falls into place.
Jamie and Kelly are absolutely my tribe.
While pregnant with my daughter, and with nearly 8 years of Mommyhood under my belt, I often wondered how exactly I would fit in with the new mommy crowd. And frankly, did I even want to? After all, this wasn't my first parenthood rodeo. And many of the concerns I had my first couple of go arounds (getting my babies to latch correctly, when to introduce solids, etc.) had been replaced by figuring out how to best align my newborn's naps around the older kiddos' school schedules.
Thankfully, a new chapter in life brought with it a new cast of supporting characters.
By God's grace, one of the mom's in my oldest son's first grade class also happened to be expecting, just about a trimester ahead of me. At morning drop off, Jamie and I casually bonded over maternity clothing, learning the babies' genders, and choosing names...and by the time our littles were out of the womb, we (and they) were fast friends.
I love my time with Jamie largely because she is truly one of the most verbally affirmative people I have ever known. She oozes affection, greets everyone with a hug, and routinely calls her friends "Love" (a quirk my husband can attest that I have since acquired). Whether we are attending library storytimes with the babes, working the leather stamping booth at Pioneer Days, or hosting toddler playdates at each other's homes, Jamie exudes warmth and nurturing. Her friendship is a breath of fresh air in a world that is so often inwardly focused.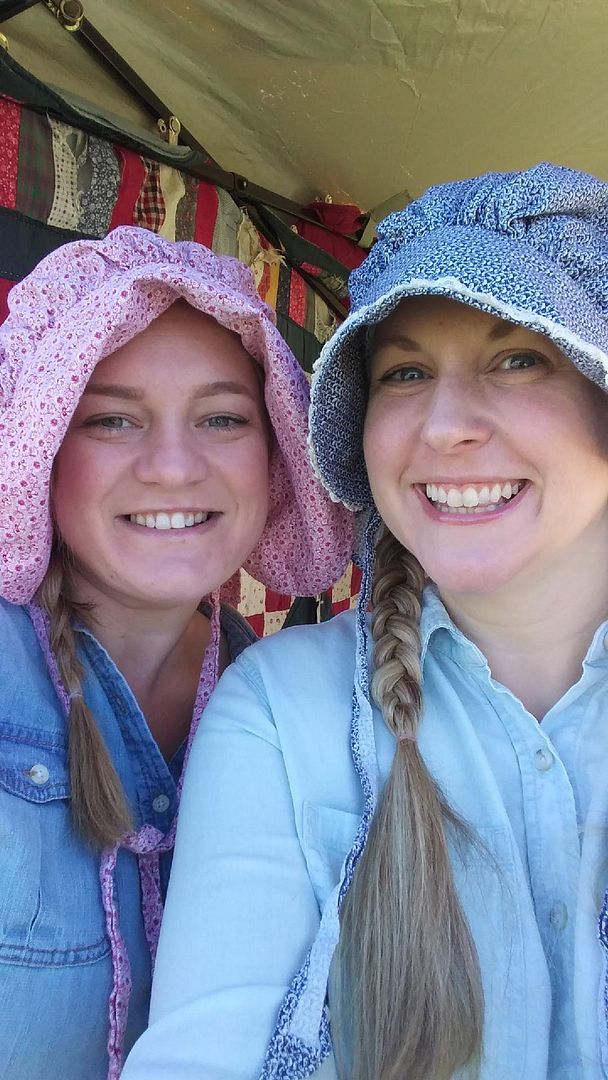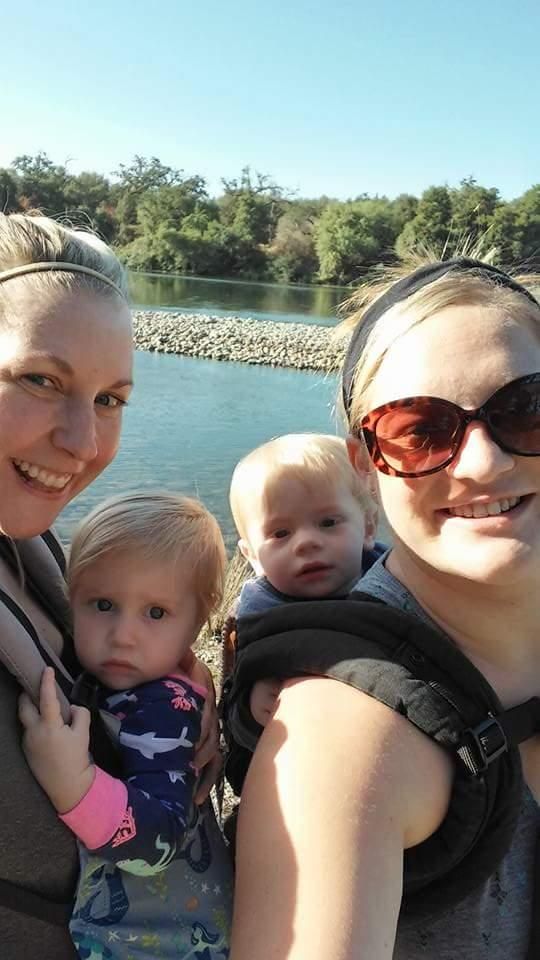 Whereas Jamie and I naturally eased into a friendship, Kelly and I met under rather unusual circumstances. You see, much to my horror, it seems that my oldest son, Wilson, had kissed her adorable daughter, Sadie, on a dare during an end of the year kindergarten field trip! Thankfully, as we bonded over our firstborns
'
indiscretions, I recognized in Kelly a kindred spirit.
Whether we are grabbing burgers with the big kids before our annual viewing of The Nutcracker, trick or treating around the neighborhood, or having our toes painted while the toddlers watch Daniel Tiger on cell phones in our laps, m
y time with Kelly is always life giving. Never one to wallow or complain, Kelly sees the best in most every situation. She radically encourages tolerance and giving in her girls and is such an encouragement to me as a mother, wife, and friend.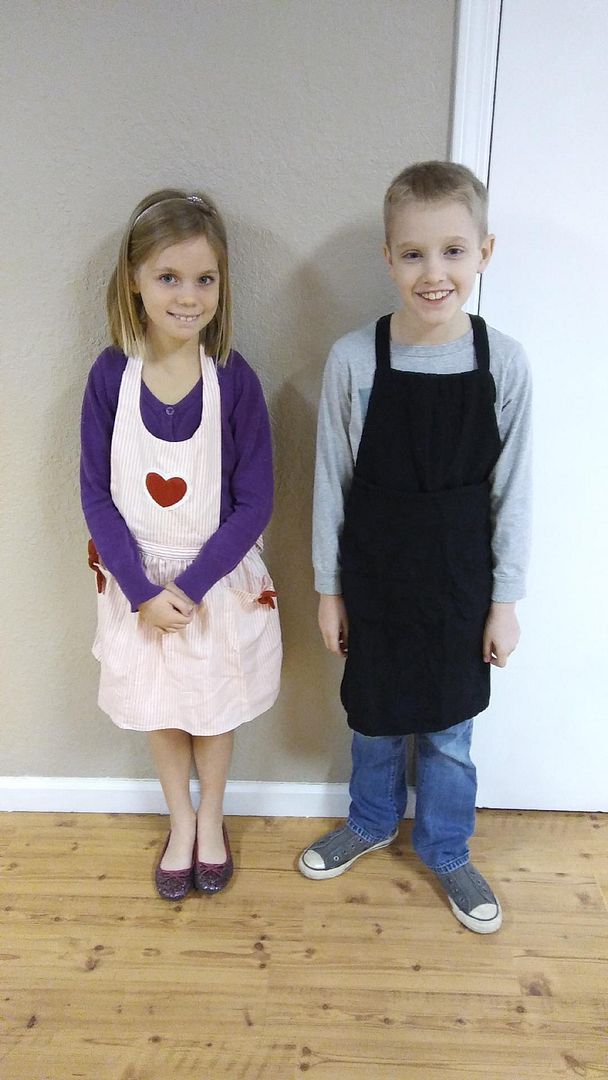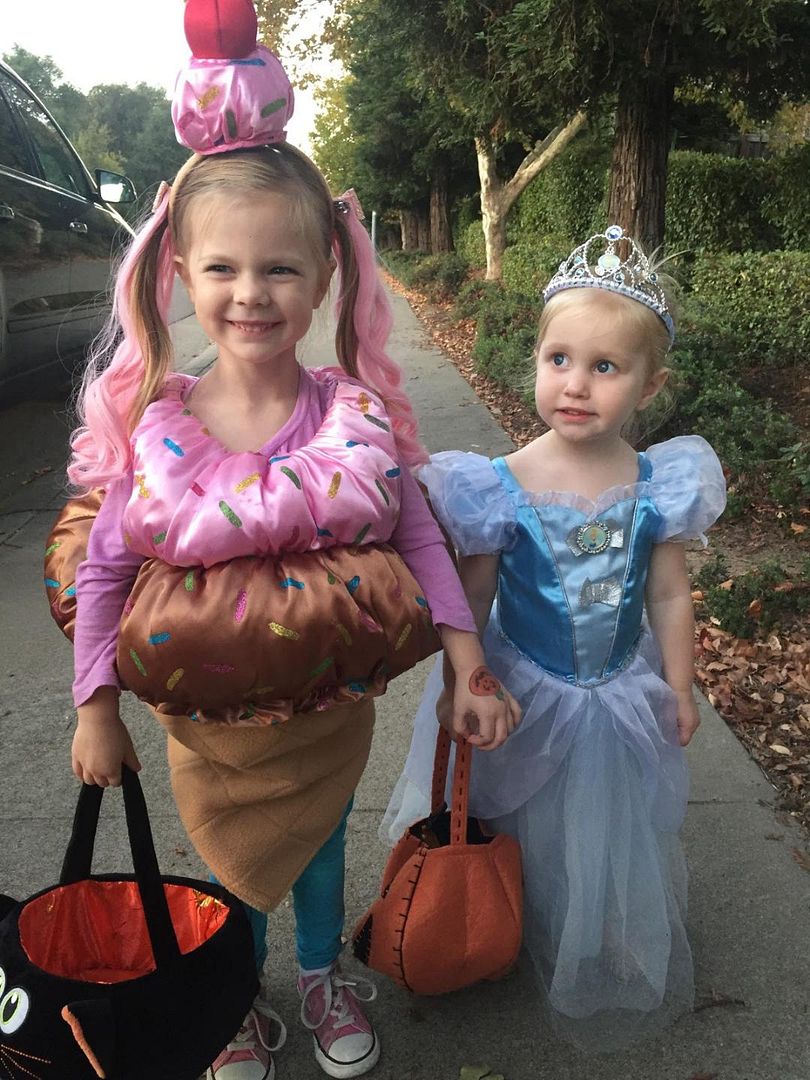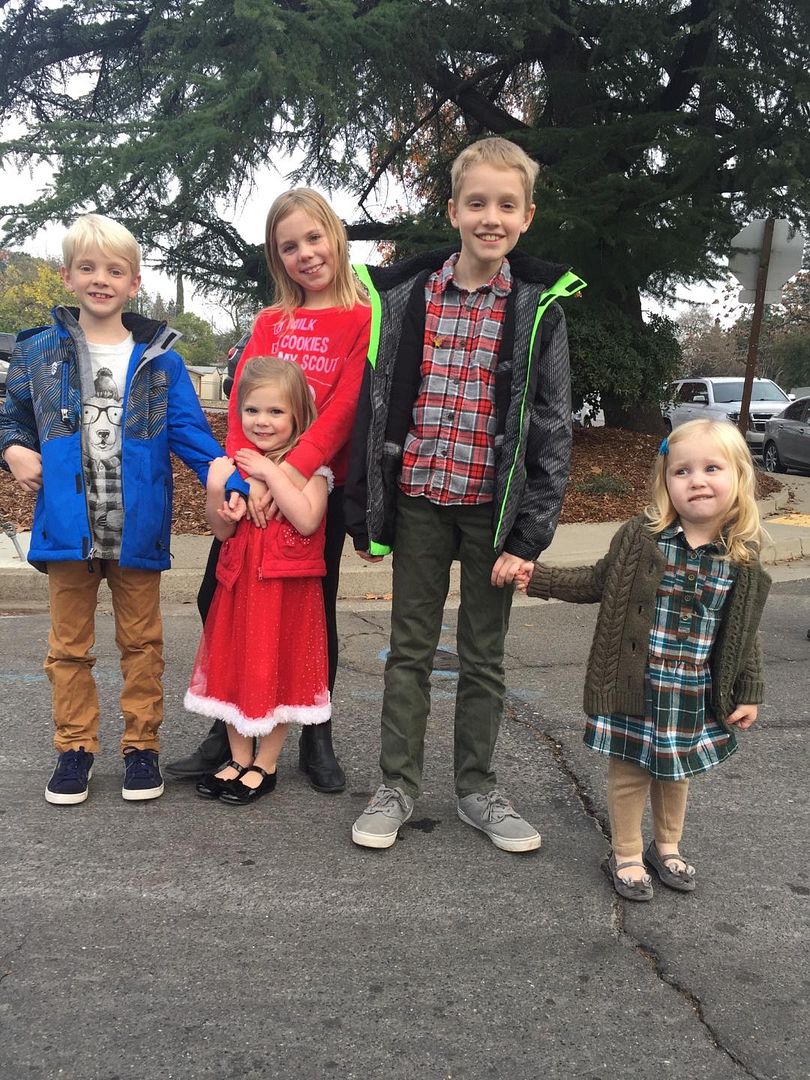 Beyond being beautiful people inside and out, I feel absolutely blessed that both of these women also have children (and therefore, built in friends and playmates) the ages of my oldest and youngest.
They graciously keep my little one and I occupied with weekly Friday morning playdates - to those dreaded, germ-infested (but toddler adored) indoor playgrounds, for picnics and train rides at the zoo, or to explore a new-to-us local park. While they provide entertainment, snacks, and love for my daughter, they also minister directly to my need for friendship and adult connection.
Both Jamie and Kelly consistently encourage me to be the very best version of myself - whether that be in trying yoga or Pilates for the first time, scheduling a bit of self-care to get massages or pedicures, or talking through a tough parenting decision over sushi and Diet Cokes...until they literally shut the restaurant down and begin vacuuming around us (only to be followed by another hour of chatting out in the parking lot before heading home).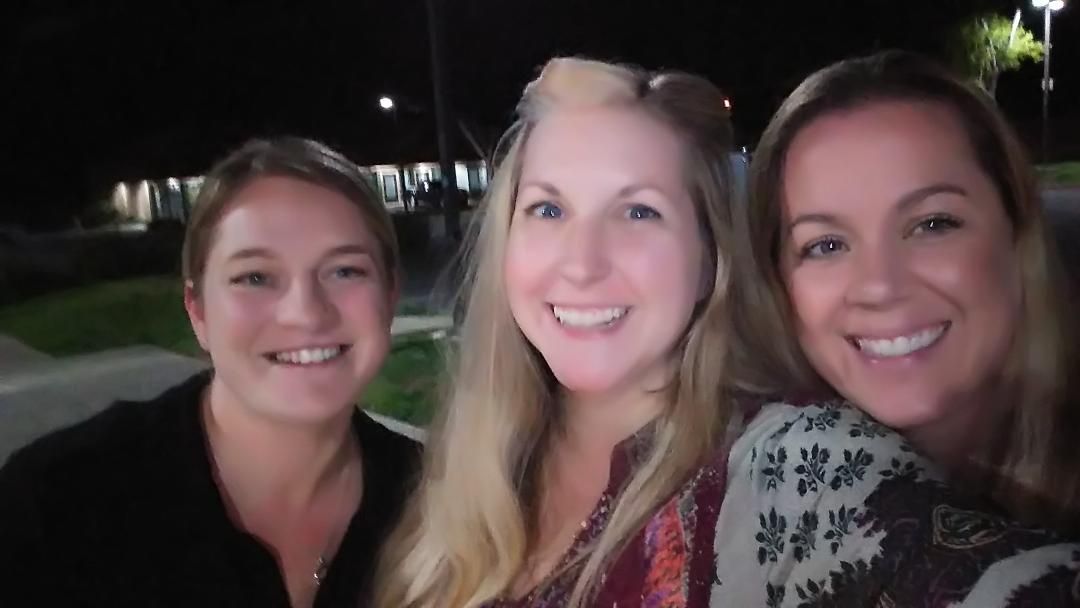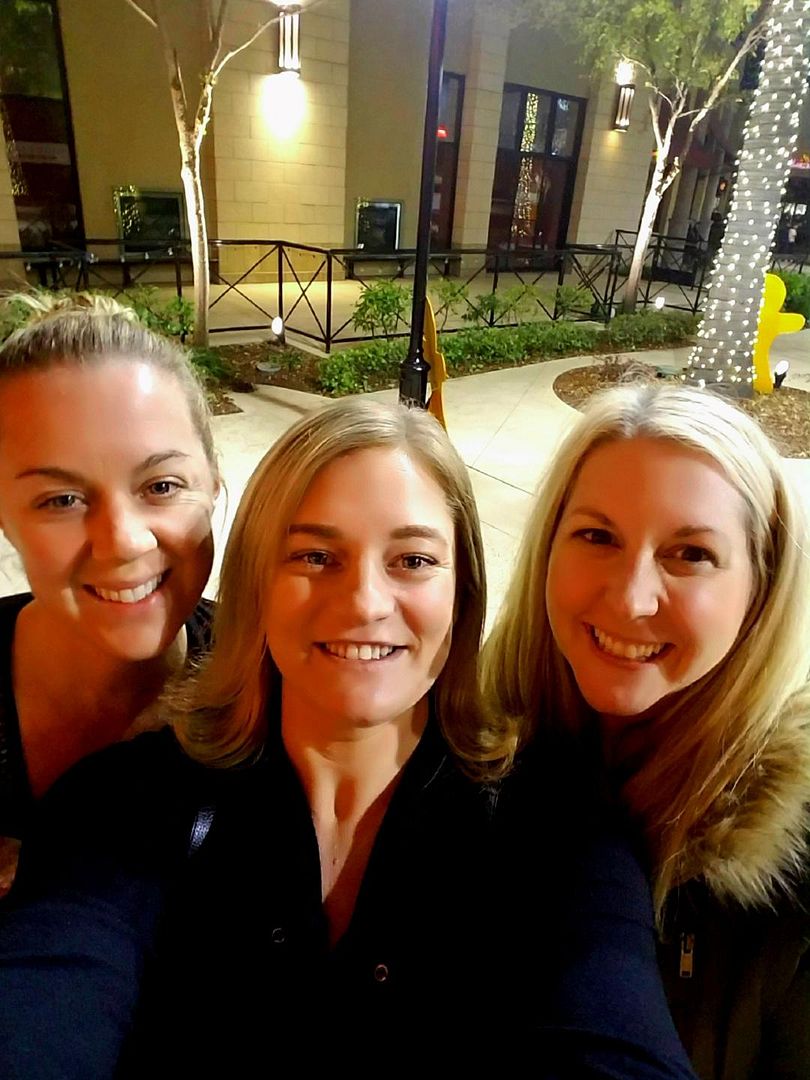 They also encourage my little people to be the very best versions
of themselves.
As summer was drawing to a close last July, Kelly suggested that the older kiddos host a lemonade stand and collect money for UC Davis Children's Hospital, where our sweet June had spent nearly two weeks of her early life with a devastating virus. With just a bit of help to set up, the kids quickly and enthusiastically collected $232.06 to be donated to the hospital! I could not have been more proud, watching our almost fourth graders (and my bonus almost second grader) enthusiastically waving signs, serving the people in their community, counting their donations, and ultimately delivering their earnings to the children's hospital.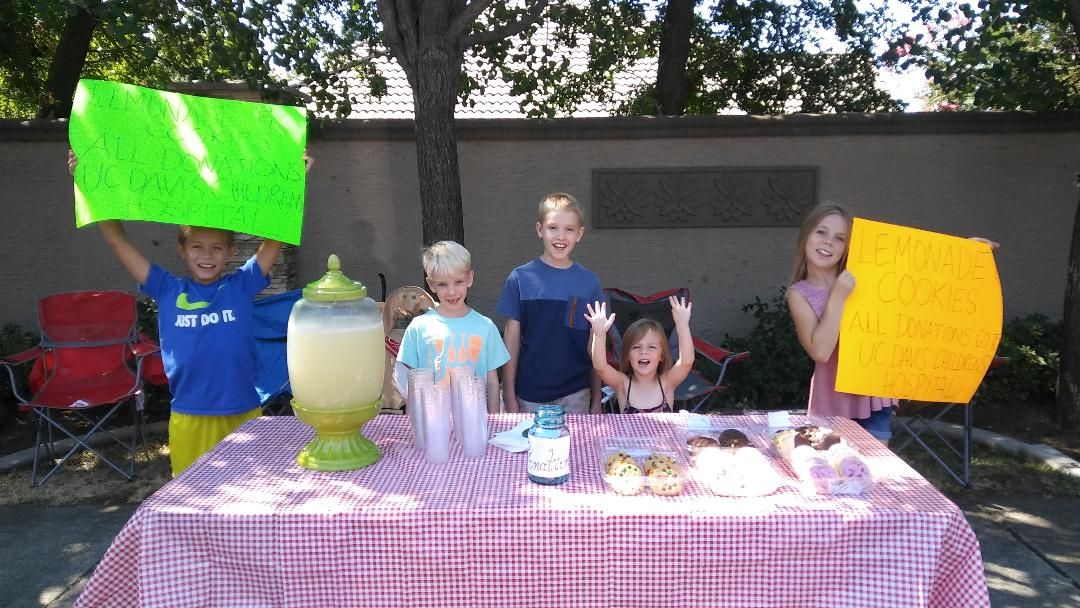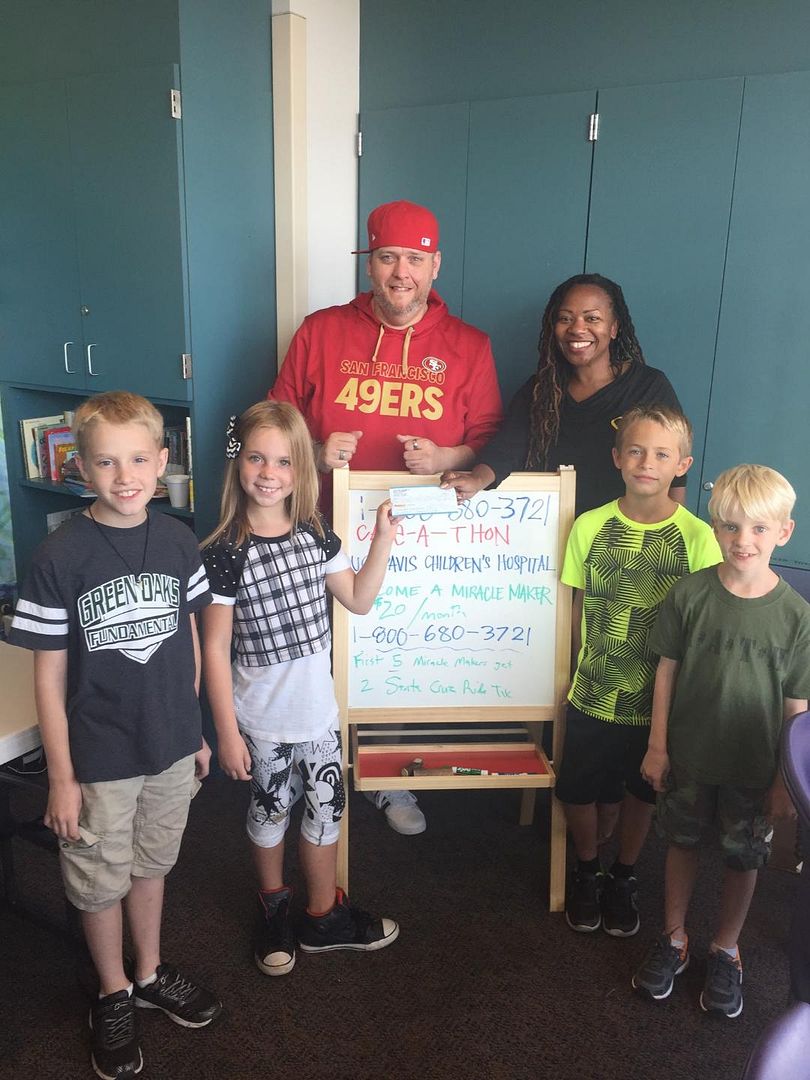 Jamie and Kelly really are the very best girlfriends I could ask for in this stage of life.
They
laugh with me, come alongside me when I'm feeling blue, and generally make me feel safe and secure in the craziness that is motherhood
. So, f
or my two favorite, loyal sidekicks, a 3 Musketeers pie
...or rather, two 3 Musketeers pies,
seemed an obvious (and delicious) choice. Without further adieu, I present Jamie and Kelly's Three Musketeers Pies.
I bega
n with an Oreo crust, combining chocolate cookie crumbs with a bit of melted butter before pressing the crumble into two pie tins, using the bottom of a juice glass. While the crusts baked and then cooled, my sous chefs and I
unwrapped umpteen bite-sized 3 Musketeers candy bars, reserving a handful for garnish (and maybe a small snack for later). We then pulsed the chocolate covered bites of nougat in a blender until they came together in a nearly smooth, peanut butter-like ball.
Next, we folded in softened cream cheese, a bit of powdered sugar, and a generous helping of homemade whipped cream.
Once the cooled crusts had been filled to the brim with the sticky, candy infused filling, they went into the refrigerator overnight to set.
The next morning, I slathered a fluffy, cloud-like layer of the remaining vanilla whipped cream over top of both pies before meticulously placing a circle of halved 3 Musketeer bites around the perimeters. And
voilà
- two Three Musketeers Pies ready for delivery (over yet another sushi dinner, of course).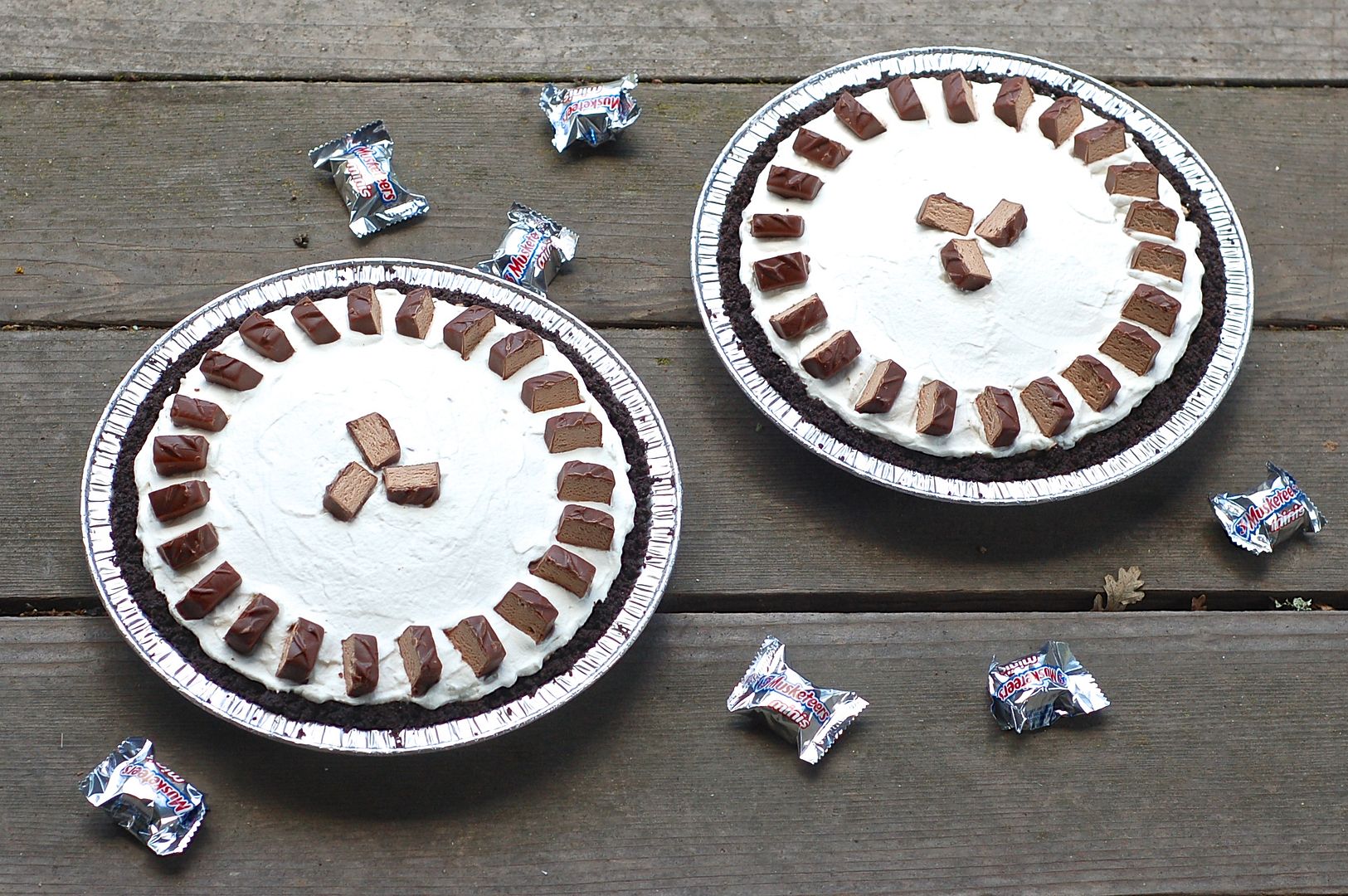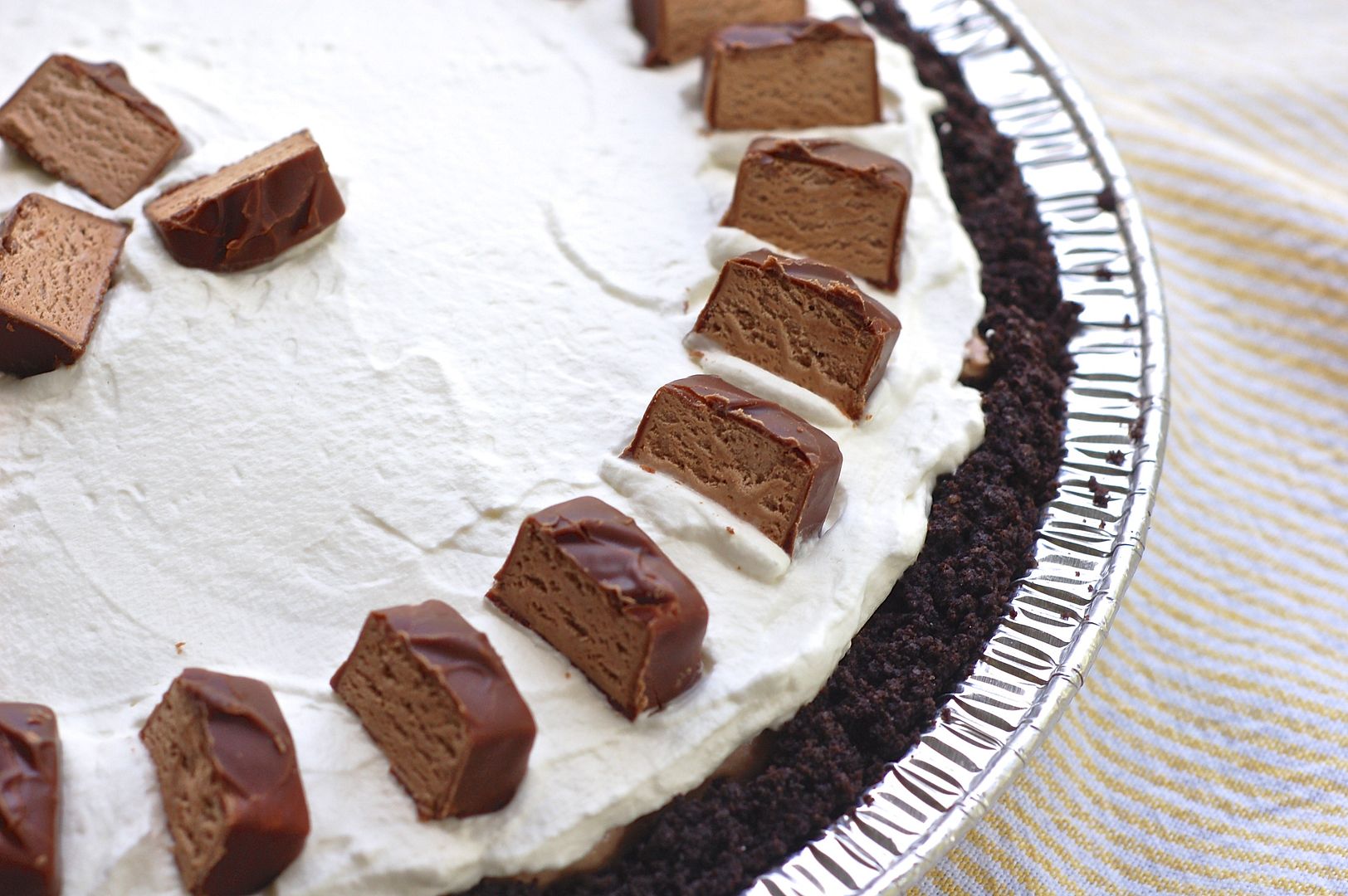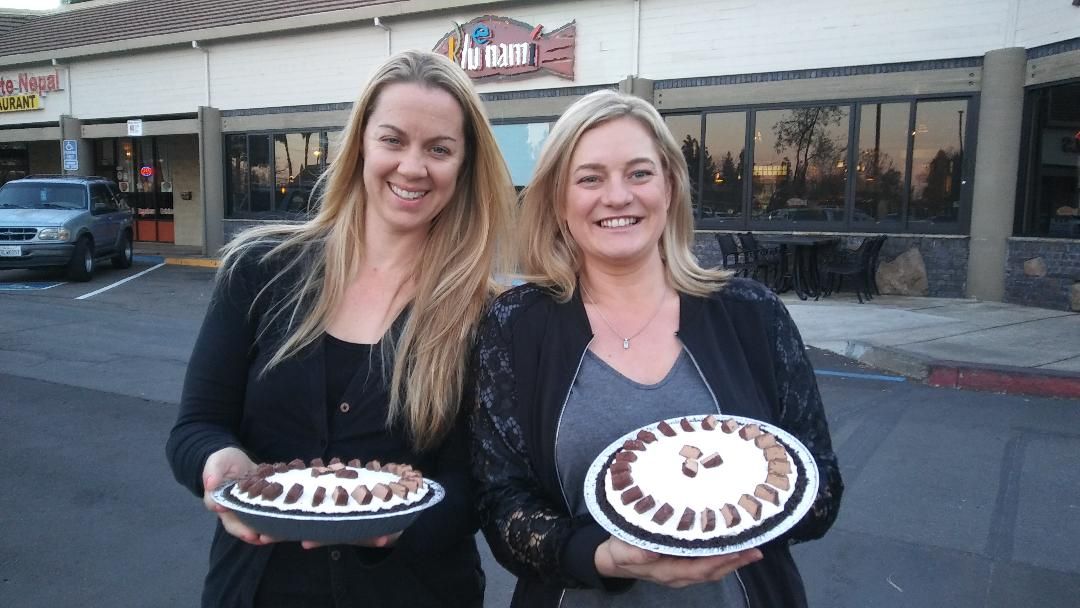 Jamie and Kelly are my go-to girls. They are my tribe and my village. They are the women I fall back on when I realize I spoke too harshly to my 10 year old before school, for advice about what to wear for family pictures, or when I need 8 million pep talks about what color Will and I should paint the exterior of our house (and then assure me I am not totally crazy for choosing black...even though I know they think I am).
When family life, other mommies, or schoolyard bullies get to be too much, they are my sounding boards and my cheerleaders.
In the course of one's life, it's a real gift to happen upon one genuine friendship, but two true girlfriends is definitely something to be celebrated...with pie, of course!
"All for one and one for all." - Alexandre Dumas, The Three Musketeers