I have to admit, w

hen I first met Keith, he didn't immediately win me over. In fact, I have a rather distinct memory of carrying my then one-year-old son, accompanied by my recently widowed mother, into our backyard to check on the guys' fence-building progress,
only to hear an expletive shouted from the direction of their current project. That introduction - in combination with the fact that Keith was a recently divorced bachelor who appeared to spend, perhaps, a bit more time in the gym than I did - led me to suspect that he and I may not have had that much in common. However, I have learned over the years that my husband is typically a better judge of character than I, and I knew he recognized something special in Keith.
T
hen
a
long came Barb. Instantly, I loved Barb. She was warm and nurturing and smoothed out all of Keith's rough edges. Basically, she was a bit of everything Keith was not...and a lot of everything he needed. (Although, as in all good relationships, I'm sure the converse could be said, as well.)
Over their years together, Keith and Barb have become good friends of ours, albeit friends that typically seem to be gifting us in one way or another. They have generously purchased a yearly Costco membership for our family, gifted us a brand new foodsaver, and aided in the completion of several home projects (whether through the lending of tools or labor). And while Will and I are not particularly good at accepting charity, we have grown to appreciate their abundant generosity as the demonstration of their gift-giving love language.
Barb and Keith are living my dream, with a beautiful second home in my favorite beachside town - Capitola, California. Will and I have visited Capitola nearly every summer since being married 13 years ago. Breathing in the salty ocean air while combing the beach for shells to the soundtrack of waves tickling the shore is literally my happy place.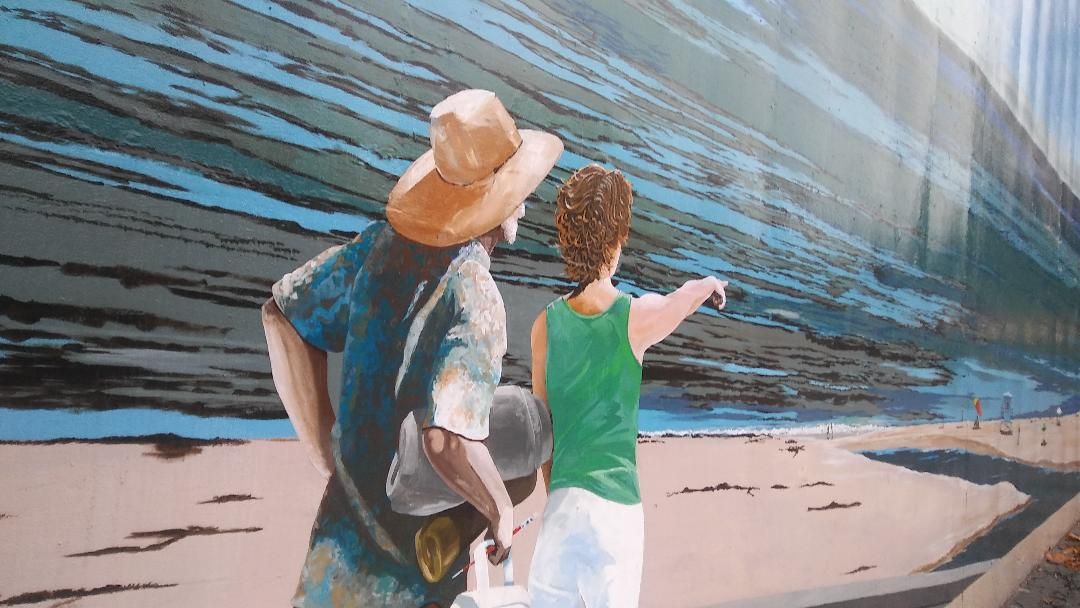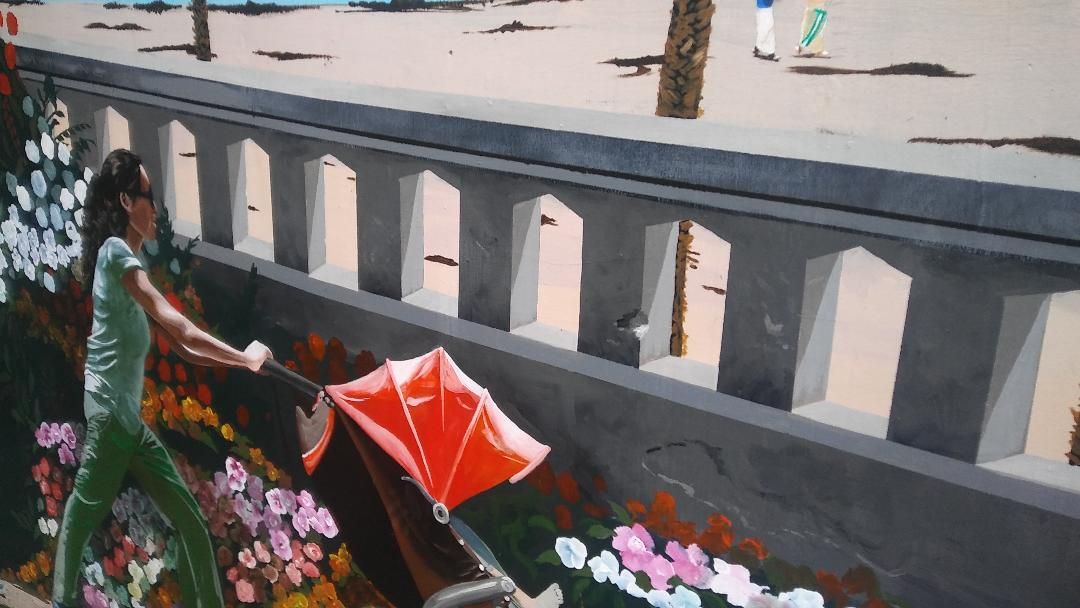 Well, as luck would have it, my birthday this year fell on Thanksgiving. And there is that little bit about it not just being any birthday, but my 40th birthday. So much for an all out celebration when there is turkey to be had and family to visit, right? Except that...well...family has been complicated this year. In vague terms, there has been some heartache in our extended family that has made the idea of sitting down all together and giving thanks complicated. To the point that I told Will all I really wanted this year was to not have to do the traditional Thanksgiving Day rigmarole.
Enter Keith and Barb. When Will came home from work one afternoon in early October and mentioned something along the lines of, "Keith and Barb would like to offer us their home in Capitola for your birthday," it took me all of 3.2 seconds to respond with a resounding "Yes!" After all, what is there to be more thankful for than an impromptu family vacation to your very favorite location? I was all in!
So, after celebrating an early Thanksgiving dinner with my sister's family, complete with my very favorites - potato casserole and a family dance party - we were free to celebrate me. That is, we could begin our stay at Keith and Barb's just as soon as we vacuum sealed the leftover turkey breast we had bought at Costco (using the membership purchased for us by Barb and Keith) with the foodsaver (also gifted to us by Barb and Keith). Hang on...I'm beginning to see a pattern here...
Barb and Keith's home away from home could not have been more welcoming. They literally had every amenity our little family of five could possibly need, down to a very thoughtful make-your-own sundae bar, with all the fixings. That first night, the kids were in heaven and went to bed snuggled in their sleeping bags, three beds in a row, with full hearts and bellies.
Although it rained two of our three day stay, Capitola and its salty ocean air was exactly the nurturing that my soul, teetering on the cusp of a new decade, needed. And when the weather kept us tucked inside, the kiddos enjoyed Jenga, Disney Jr., and curling up with a stack of library books.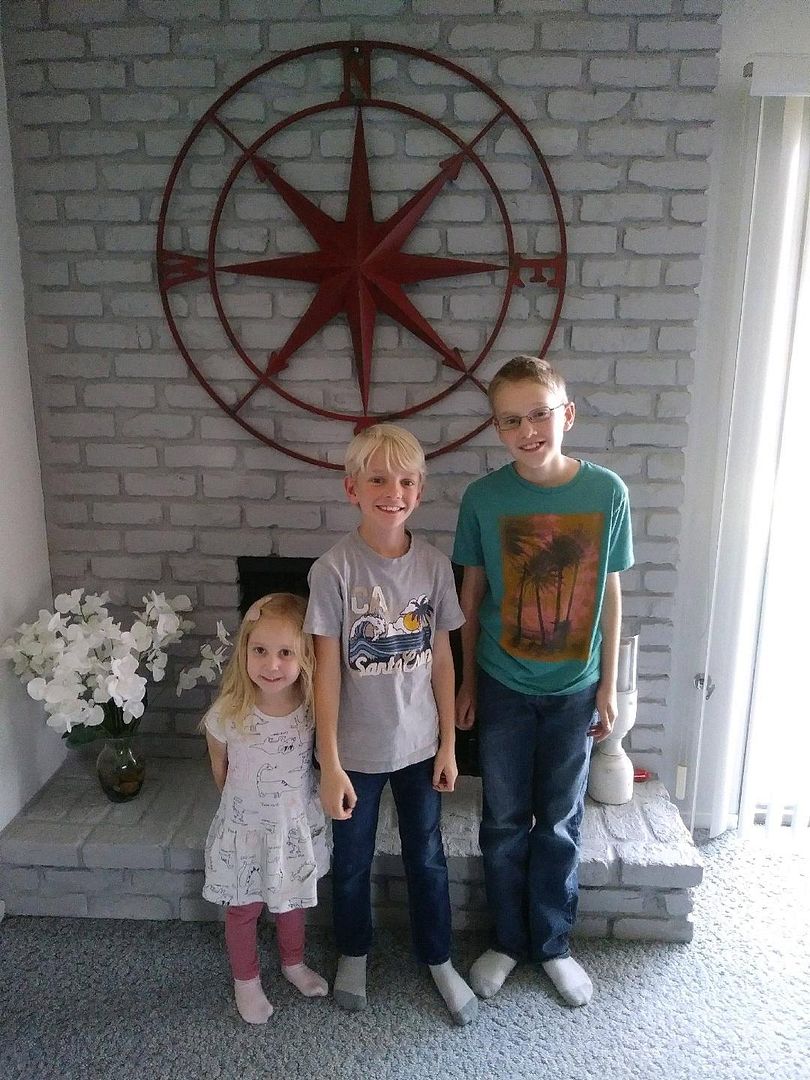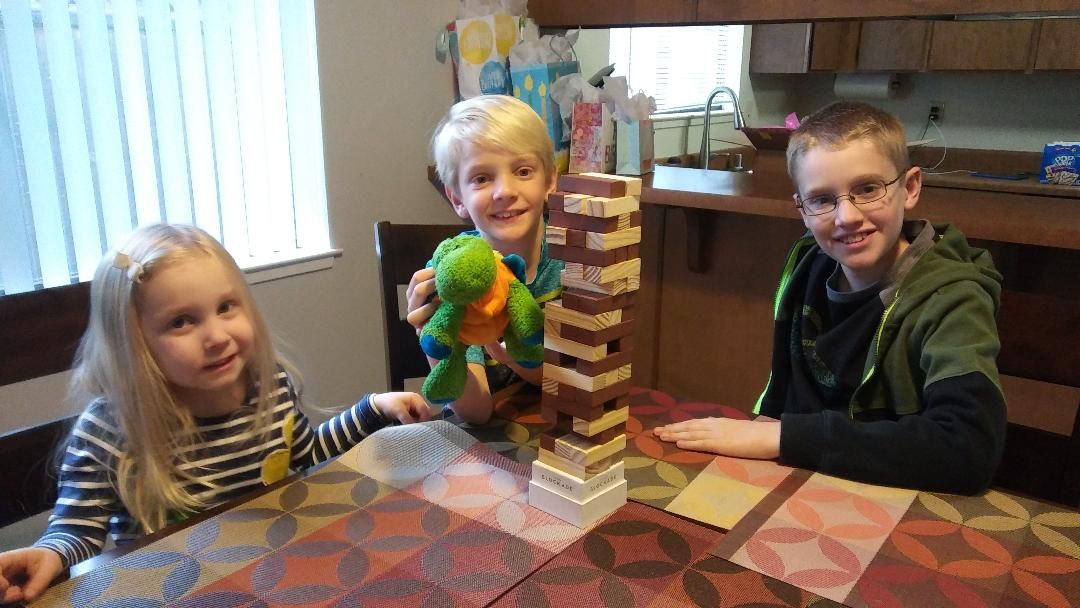 Thankfully, we lucked out with clear blue skies on my actual day, affording us a beautiful, almost warm Thanksgiving morning spent on a nearly empty beach. Jumping in the waves, hand in hand with my two boys (who are just on the brink of being too cool to enjoy such things with their mother) and watching my three year old daughter dig her toes into the sand to admire her footprints, was the perfect way to usher in a newer, older me.
After a brief drive through town to see what, if any, restaurants were open for Thanksgiving dinner, we landed at a wonderful little Thai restuarant and celebrated forty years with chicken yellow curry and prawn pad thai. It was truly perfect.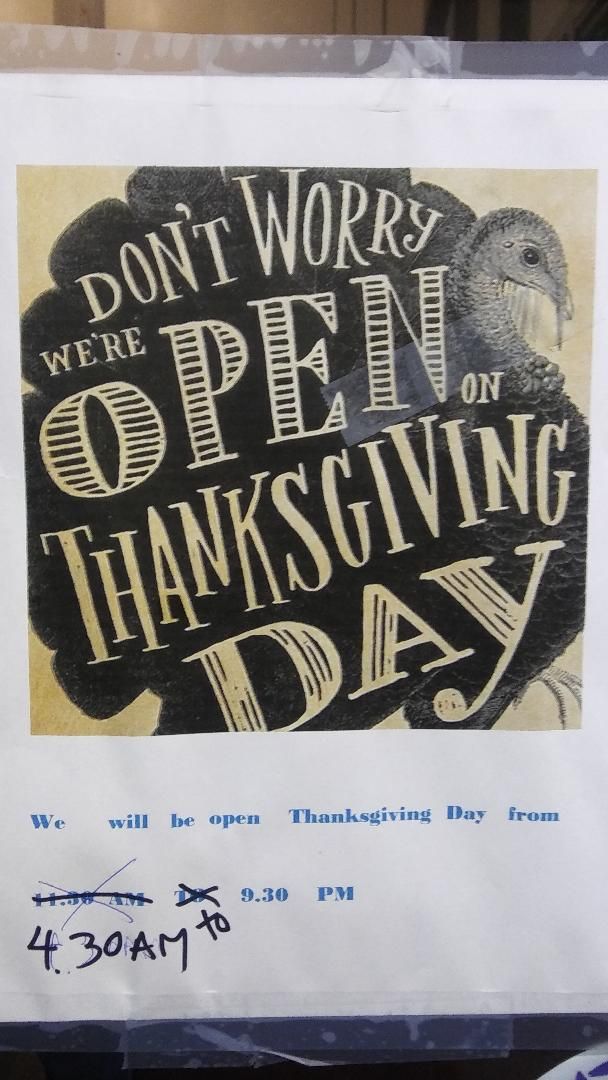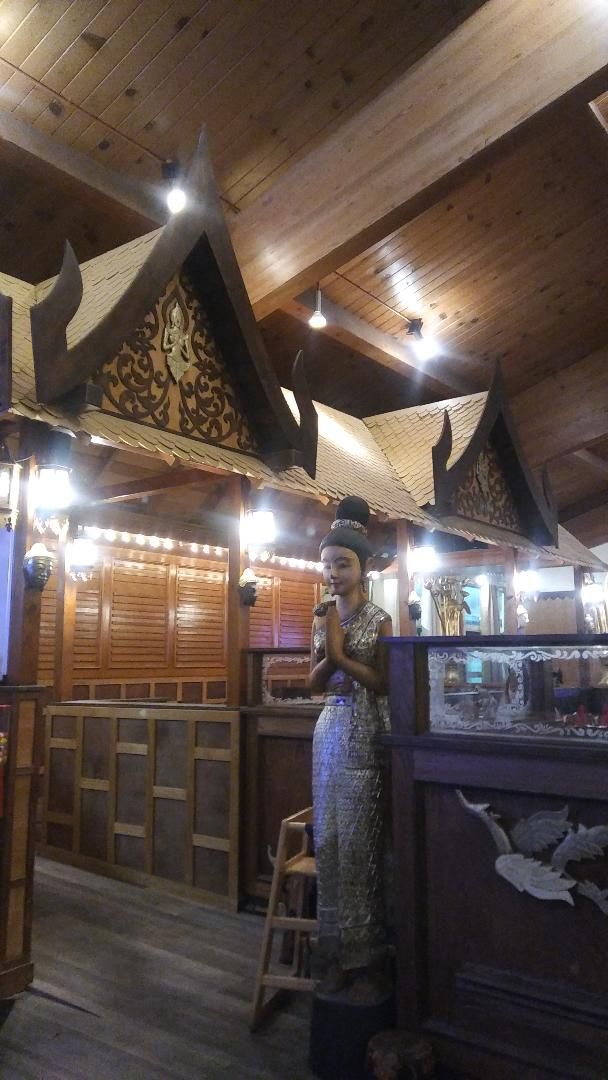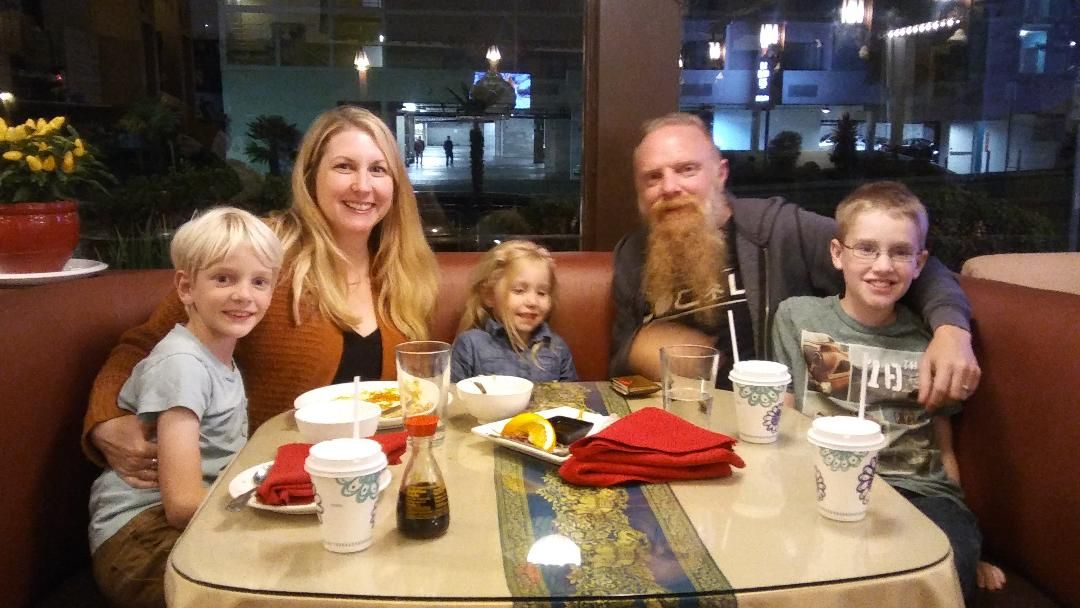 And w
hat would a visit to the beach be without a stop at Marianne's Ice Cream - a Santa Cruz institution since 1947?
This year
, I opted for Marianne's "Heaven" fl
avor - a vanilla ice cream with chocolate swirl, peanut butter swirl, and brownies. As I dug my spoon down into that first peanut butter ripple, I realized I was, in fact, in heaven. Celebrating life in my happy place with my favorite people, thanks to Barb and Keith sharing their little slice of heaven with us. And a pie was born - Barb and Keith's Slice of Heaven Pie.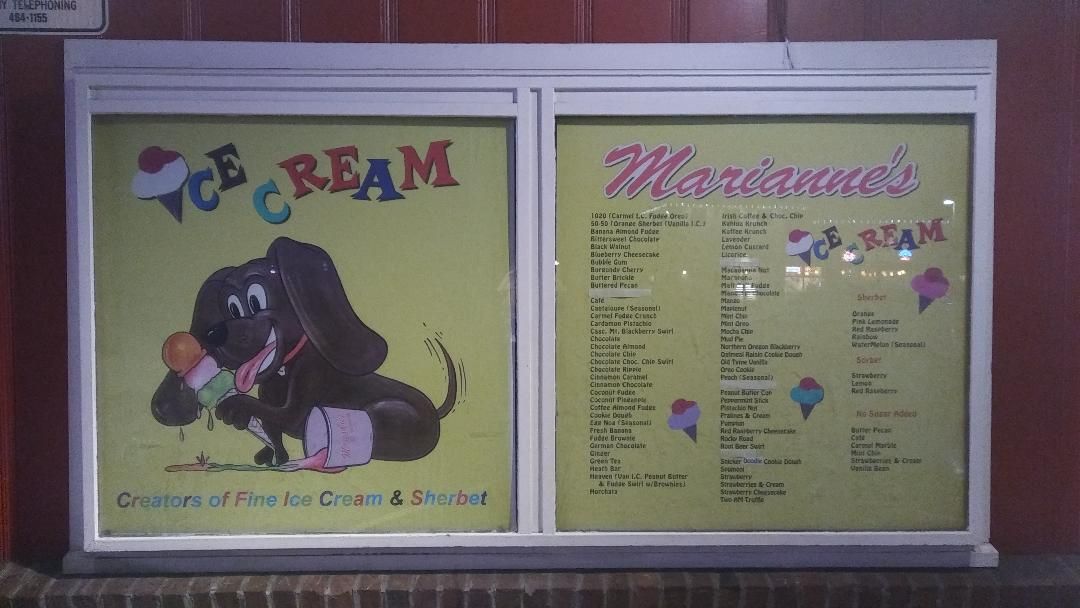 I began with my favorite, flakey pie crust (using a combination of butter and shortening) as a base, before filling the shell with a generous helping of fudgy, made-from-scratch brownies. Once the brownie layer had baked and cooled, I slathered the top with a gooey blanket of peanut butter ganache. Next, a layer of vanilla pudding (reminiscent of Marianne's vanilla ice cream) served as a canvas for homemade peanut butter nuggets and a slathering of chocolate ganache. Finally, a piping of peanut butter buttercream was the cherry on top
(not literally...although that would be delicious)
.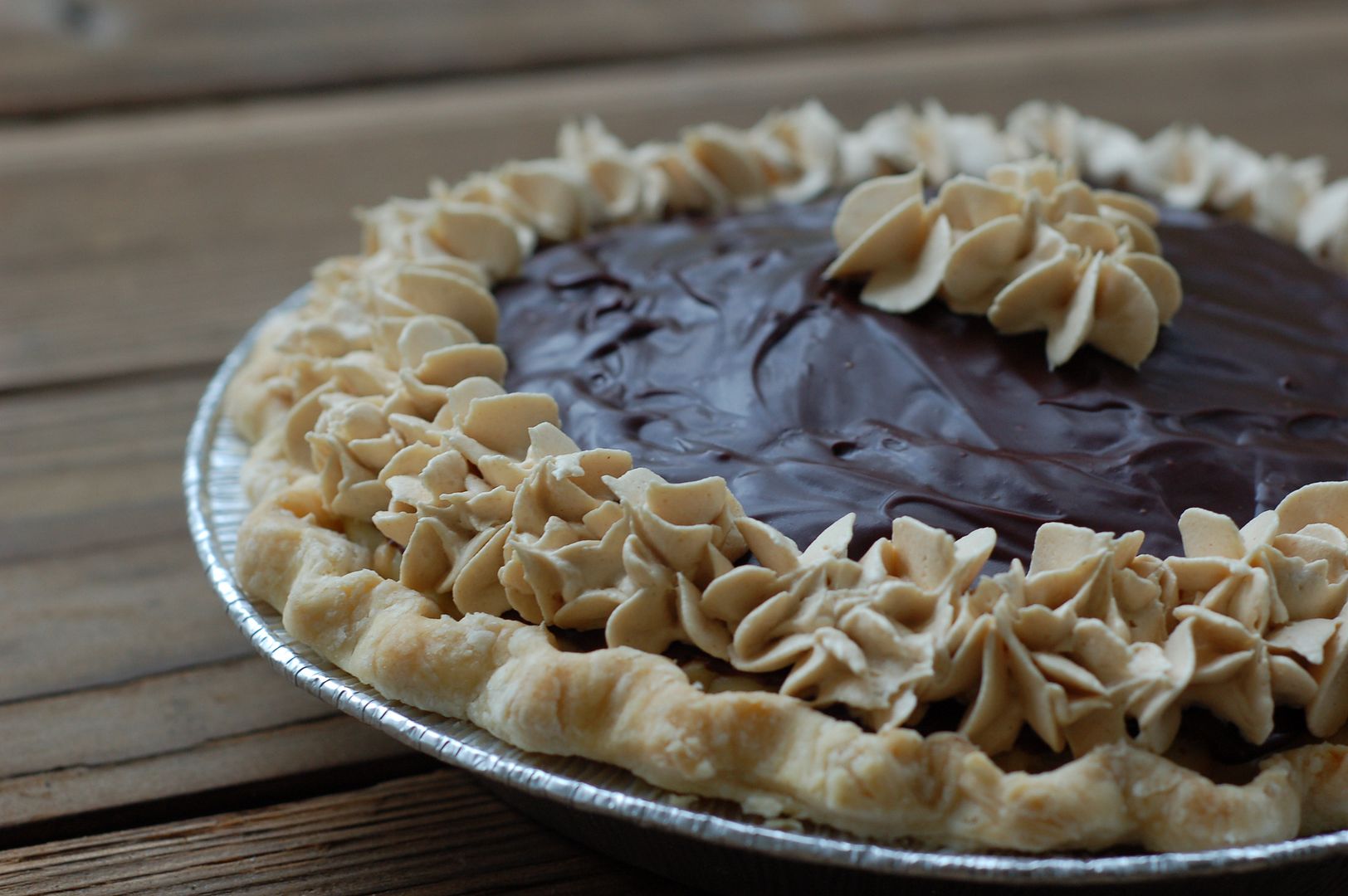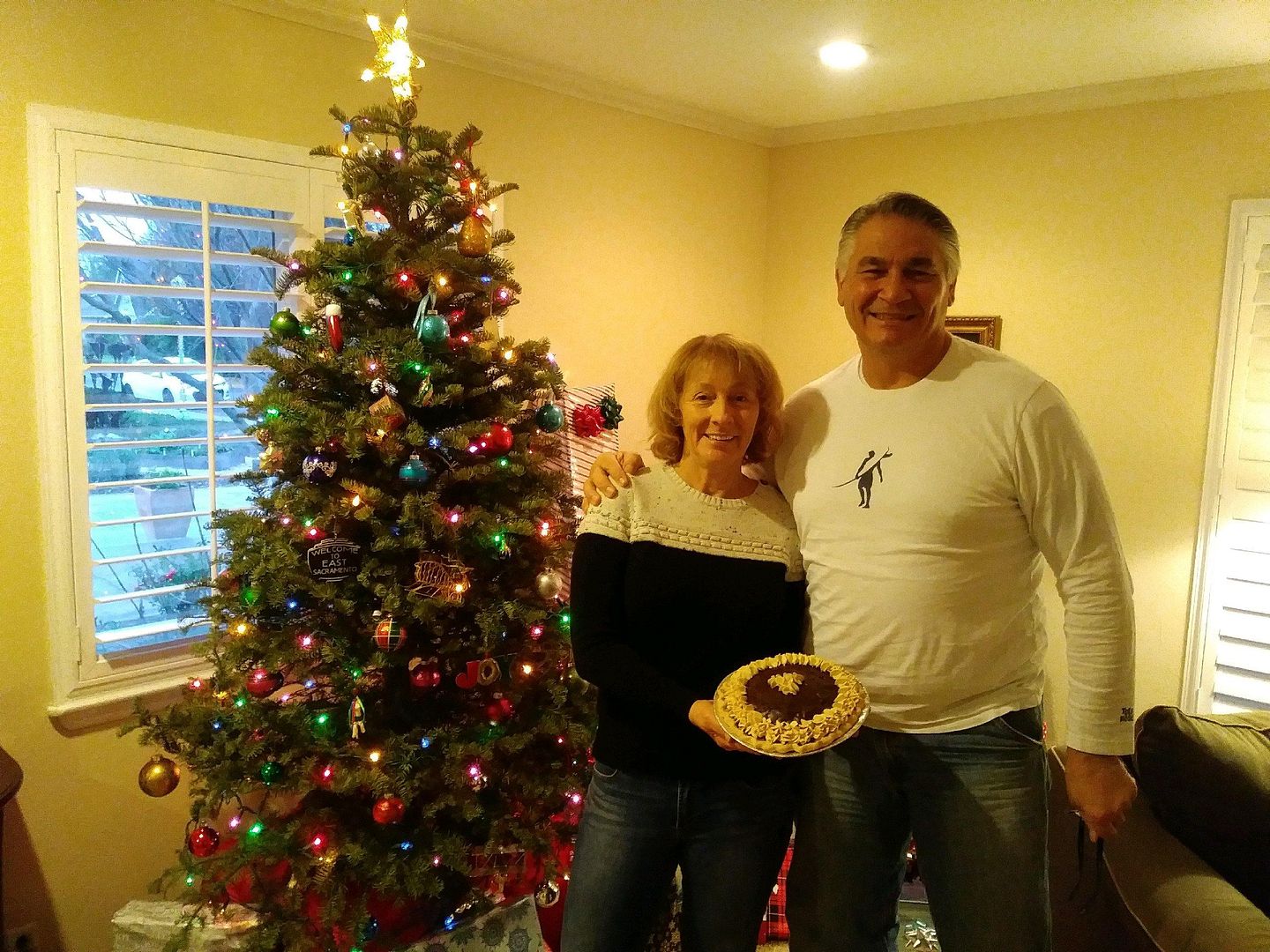 In my forty years on this planet, I have learned many important life lessons. First impressions are often wrong. It is always best to say thank you when given a gift (no matter how much you think you don't deserve it). And when you are lucky enough to find your own little slice of heaven, it is better shared.
"The expression 'pie in the sky' refers to a dessert so sweet, it could only be found in Heaven." — Pushing Daisies