When my brother-in-law, Brad, asked if I would be interested in donating a pie to raffle off at the Orangevale Food Bank's first annual Spaghetti Feed fundraiser, I was both flattered and nervous. Up until now, only friends and family had eaten my pies. And let's face it - they are probably not going to tell me that they are anything other than good. But strangers?
So, I was going to play it safe and bake my first repeat. The criteria: 1) I had to have tasted the completed product, 2) it had to be a crowd pleasing flavor and 3) it had to have eye appeal. That left my two-crust apple (
Bye Bye Miss Megan Apple Pie
) and the chocolate pecan (
Mom's Not Your Mama's Pecan Pie
). Both winners in my book. But the pecan had a slight advantage. While the base recipe is my grandmother's, I have added several of my own twists to make it a true Bake Somebody Happy original. So, Pie it Forward Chocolate Pecan Pie it is.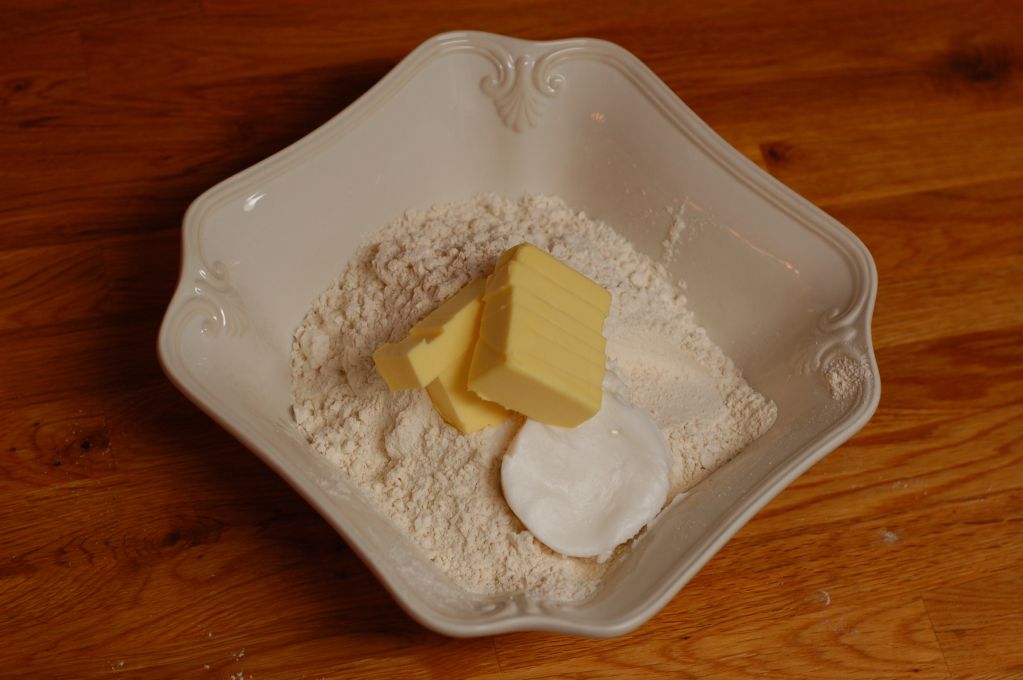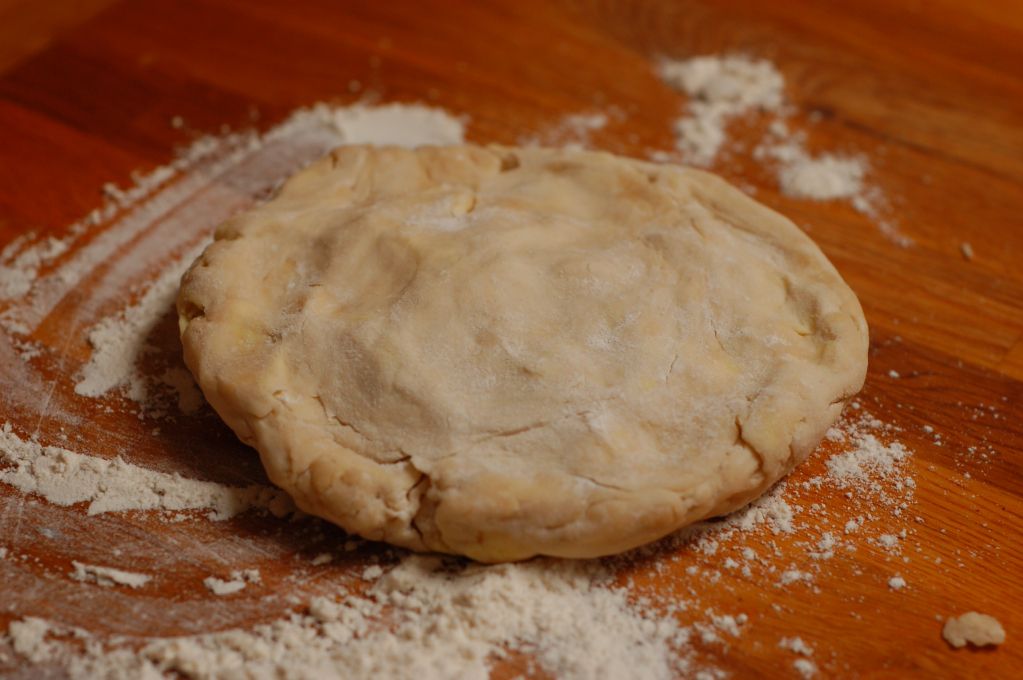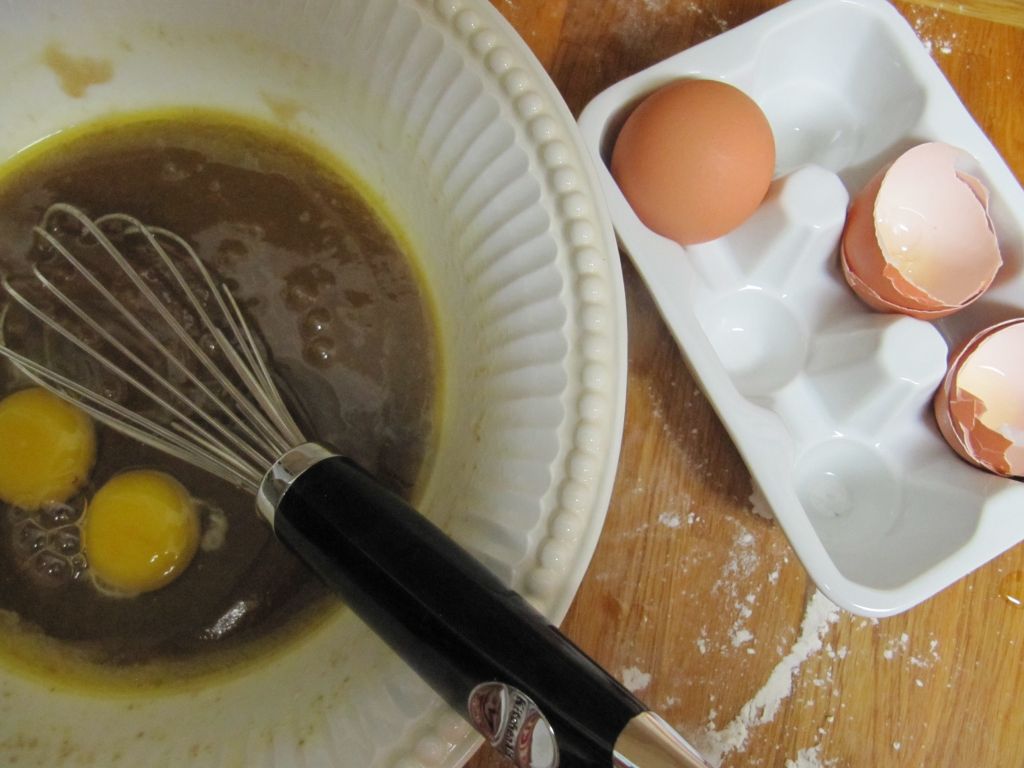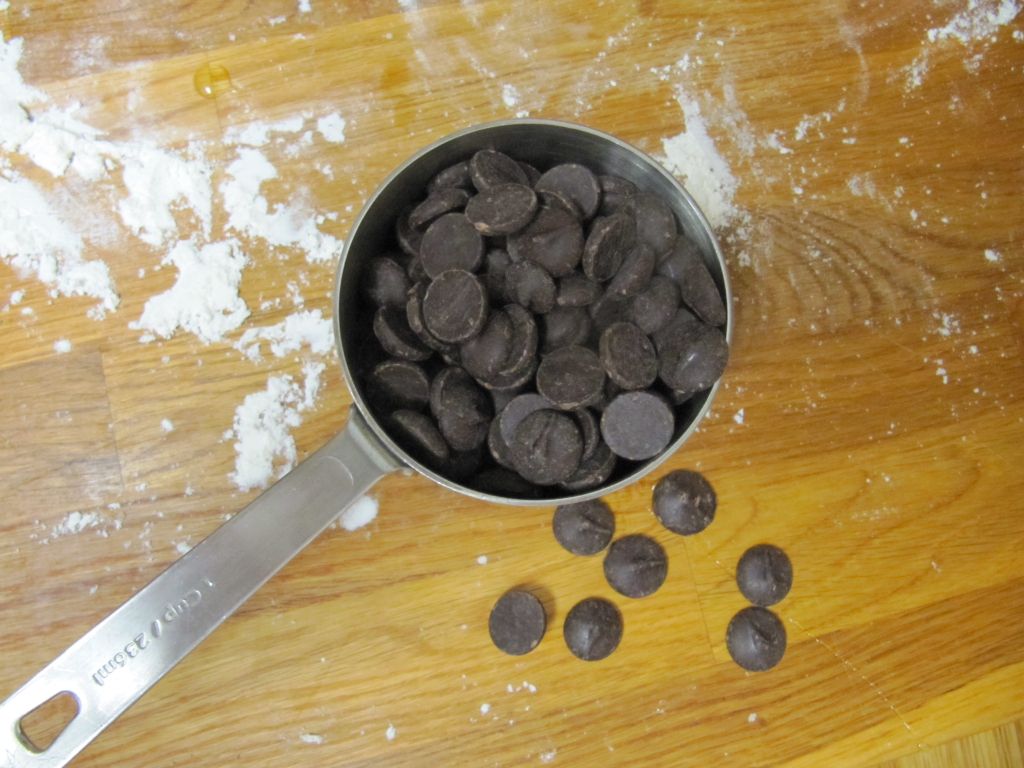 I have to admit, it is so much easier baking a repeat. There is a comfort level in knowing how things are supposed to look every step of the way. For example, this particular pie puffs up like a marshmallow in the oven. And although the deflating is alarming at first, it eventually settles down uniformly. Still, I held my breath.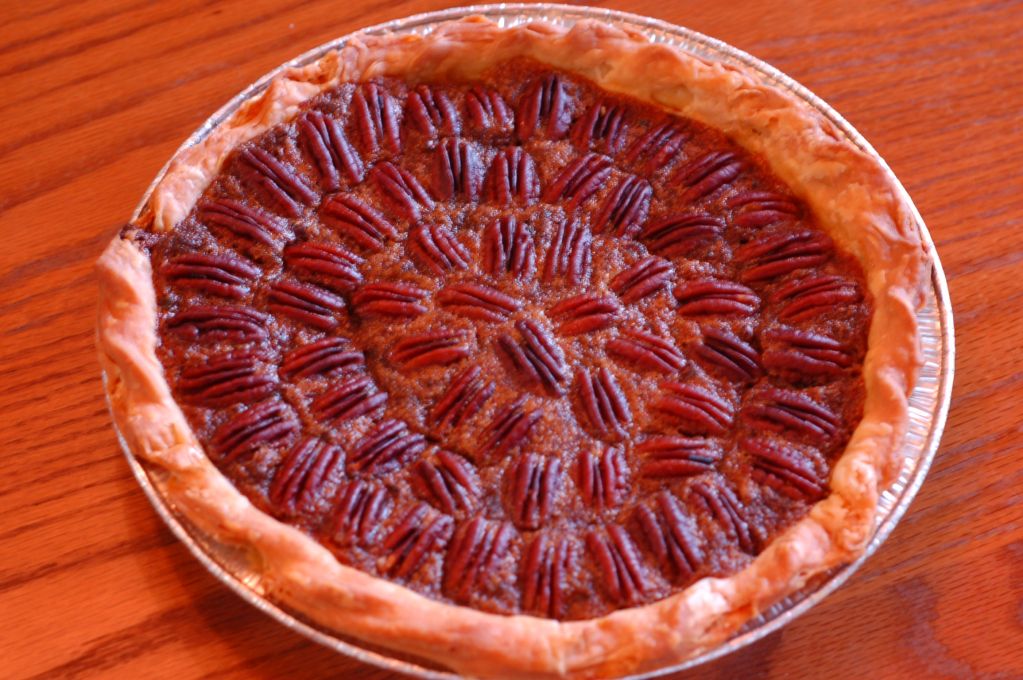 I am so inspired by the wonderful work the Orangevale Food Bank is doing in our community and I am honored to be able to use my humble little pie for a greater good. When you think about it, baking pies for those you love and helping families in need are not so different after all. It's really all about blessing and nurturing those around us - with our resources, our time and our words. And a little pie never hurt.
"Never doubt that a small, committed group of people with pies can change the world.
Indeed, it is the only thing that ever has." - Subcomandante Tofutti
Pie it Forward Update:
In what I can only explain as total kismet, my one and only blog follower, Jaime, had the winning raffle ticket for the chocolate pecan pie at the food bank fundraiser this evening! Thank you so much for your kind words and loyal blog reading, Jaime. I hope you enjoyed your pie (and also that Grant realized he can pick the pecans off the top fairly easily). Cheers!