Sometimes God stops you right in your tracks and forces you to slow down.
A silly misstep down the one and only stair to our backyard patio early last month resulted in one broken foot, one sprained elbow, a giant serving of humility and plenty of time to reflect on what's really important. And while, at times, I admit it's been pretty easy to focus on the negative, this Thanksgiving I am making a choice to be intentional in my gratitude for the blessings unique to this season of life.
As a visual reminder of exactly how blessed we really are, our family created a festive gratitude garland for our Thanksgiving mantle. Each evening at dinner, one family member contributes something specific they are thankful for, I write it out on a "leaf" and the boys eagerly pin it to our growing "branch." This simple act of pausing in the middle of our often hectic day to give thanks has been healing for me in so many ways. I am grateful for the opportunity to see the abundant blessings in my life and in the lives of those I love made tangible.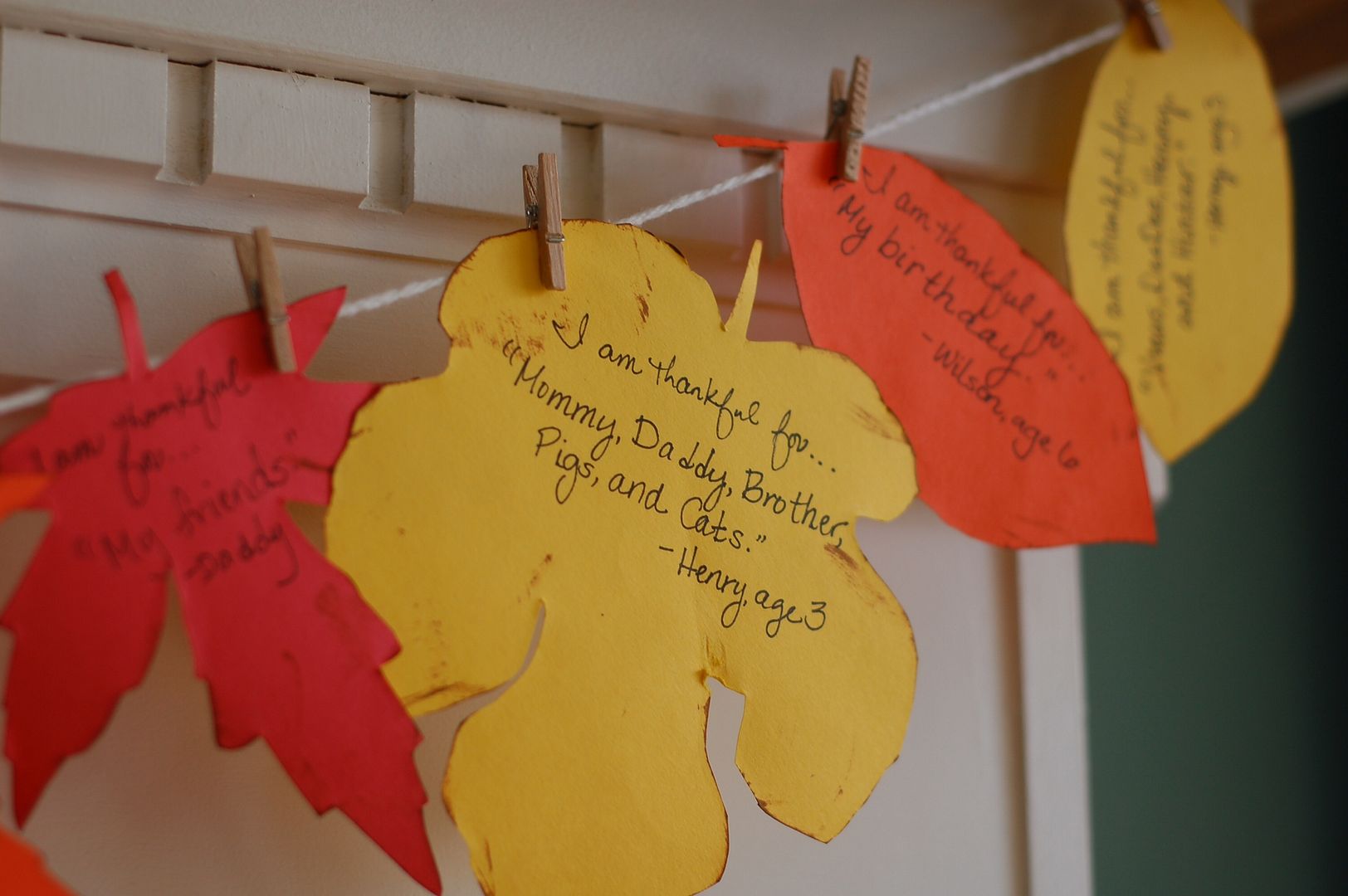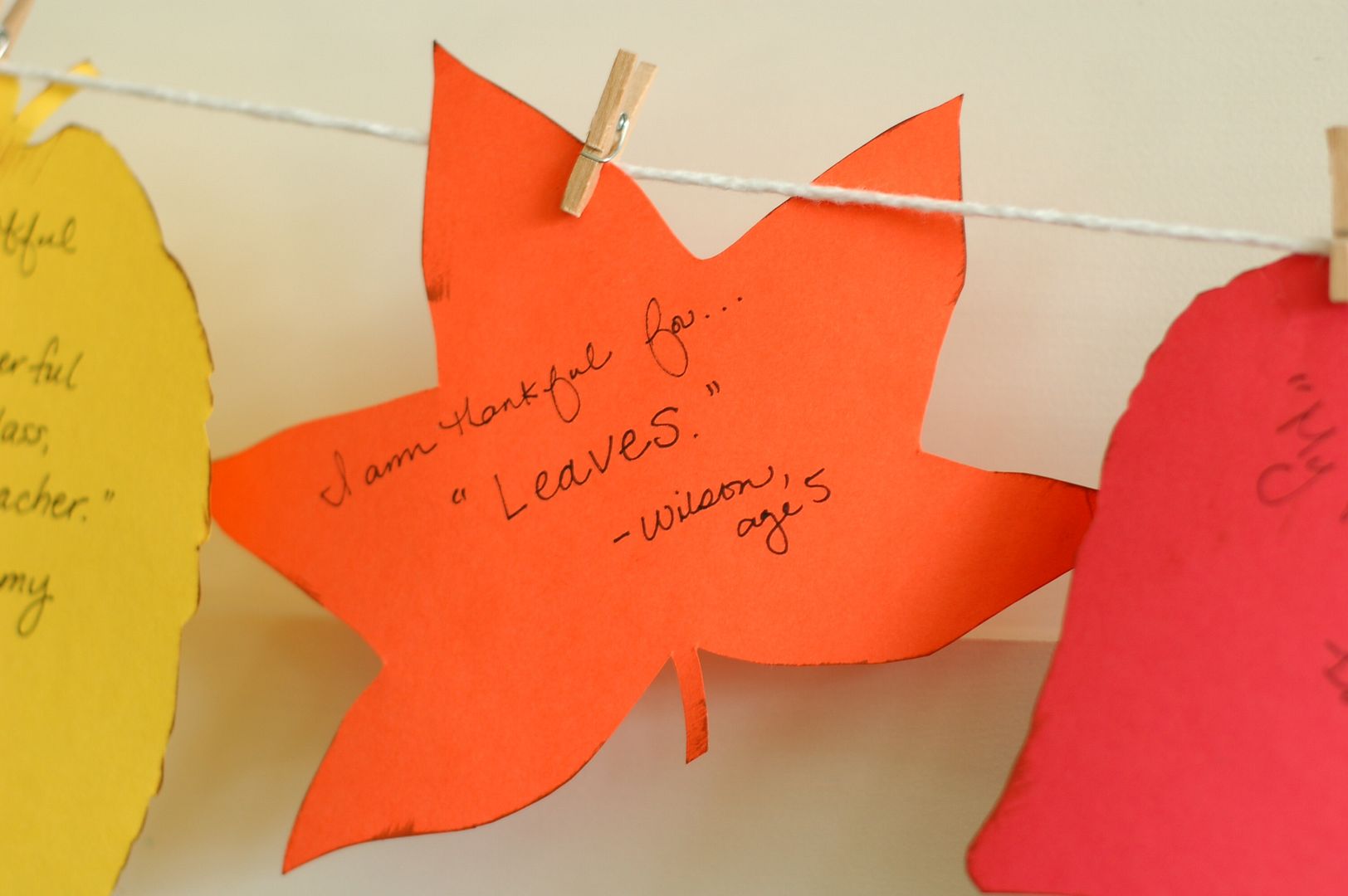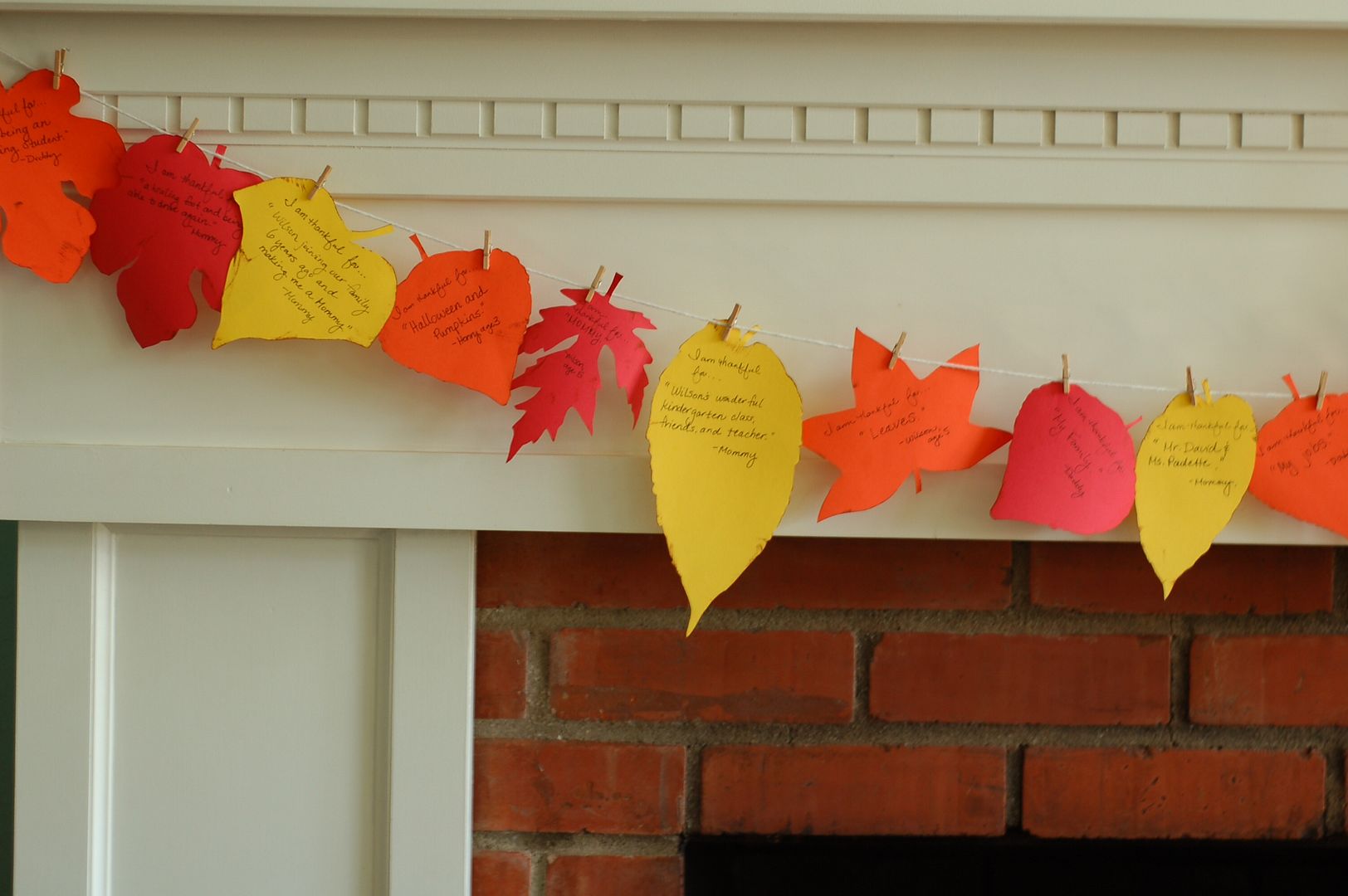 This year I am especially thankful for:
my left foot (and the promise of a slowly healing right foot).
a borrowed scooter and crutches that help keep me connected to the outside world.
maxi skirts.
online shopping.
a comfortable couch from which to heal.
my dear husband, Will, who took three weeks off of his job and life to be full-time nurse and stay at home Daddy.
my oldest son, Wilson, who is always willing to snuggle and read a book with (or to) Mommy.
my youngest son and Disney Junior viewing partner, Henry, whose spunk brings normalcy to our days spent stuck at home together.
amazing women who stop by with warm, delicious meals - thank you Kristin, Jami, Angela, Denise, Kaci, Nikki, Kristina and Tracy!
in-laws who drop everything to bring by food, help build a wheelchair ramp or drive my big boy to school.
new friends and fellow kindergarten mommies who offer rides home from school, swap days helping out in the classroom and understand just how hard that help is for me to accept.
texts of love, support and prayer from far away.
Thanksgiving songs and artwork courtesy of my favorite kindergartener.
This Thanksgiving, our little family of four will be hosting dinner for the very first time ever. I feel like such a grown up! And with family and close friends coming by to help us celebrate, my favorite sous chef and I decided to live it up with not one, but two, Thanksgiving pie selections - our traditional Missouri Buttermilk Pie (per Will's request) and a new-to-us Brown Sugar and Maple Buttermilk Pie that I've had my eye on since last Thanksgiving. Because you can never have too much good food, good company...or pie.
Happy Thanksgiving!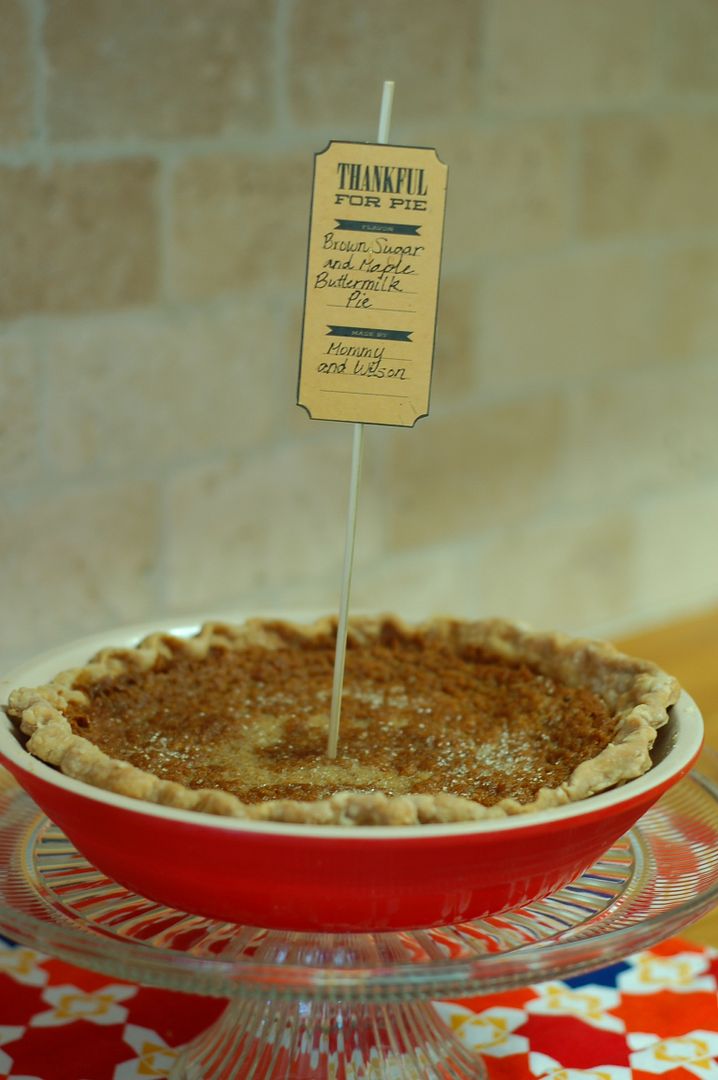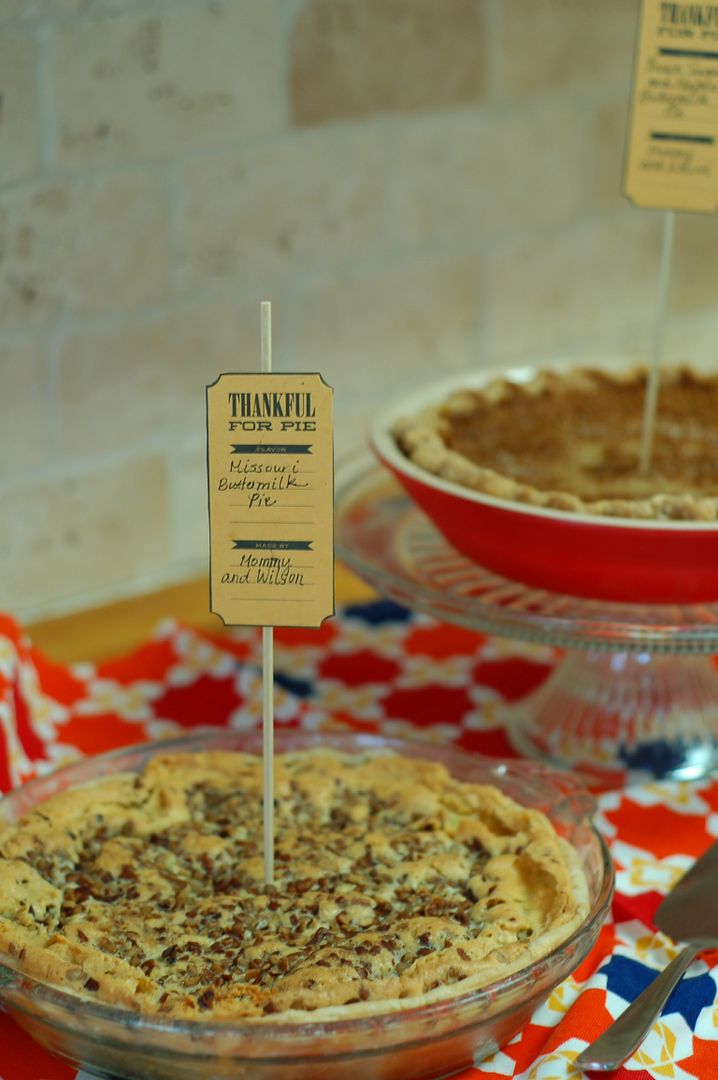 "What kind of Thanksgiving dinner is this? Where's the turkey, Chuck? Don't you know anything about Thanksgiving dinners? Where's the mashed potatoes? Where's the cranberry sauce? Where's the pumpkin pie?" - Peppermint Patty